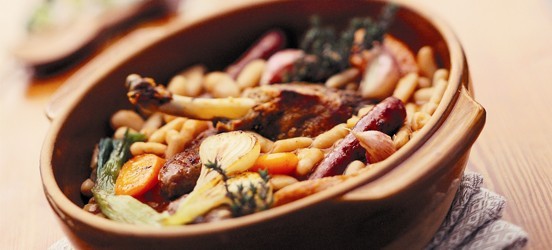 Castaing – Gastronomie D'Excellence Depuis 1925
The Good Food Network has been working with Castaing for almost two decades and we rate this company one of our best quality suppliers. Castaing are a relatively small producer of foie gras, pates, confit, cassoulet and French ready meals based in the Landes region of South West France. They prioritize quality over volume and for anyone keen on very good quality French food from South West France, this is a superb range! 100% natural with no preservatives.
Castaing History
Castaing was founded in 1925 near Saint – Sever, in the Landes region of South West France, by Joseph Castaing, who set about commercialising his foie gras, terrines and duck confit.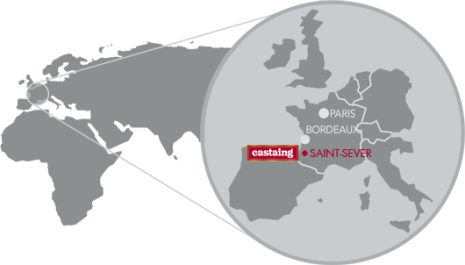 Castaing remain Family owned and is today headed by the great grandson Jean Daniel Castaing. The company remains committed to respecting quality and regional gastronomic traditions and authentic tastes of the Landes region.
A genuine ambassador of French cuisine, Castaing today distributes its foie gras and French gastronomic specialities worldwide among prestigious hotels, restaurants, luxury department stores and of course, The Good Food Network!
Castaing Geographic Location & Quality
Castaing is situated in the Landes region of South West France (now the modern Aquitaine region) in what is one of key foie gras producing regions – 60% of French foie gras come from the Landes.
The geese and duck reared here are reputed to be the best quality on the market, and in the case of Castaing, one reason is that their ducks and geese are free range rather than intensively reared. It is one our most expensive ranges, but one of the best too.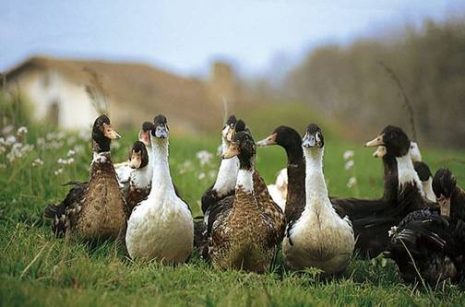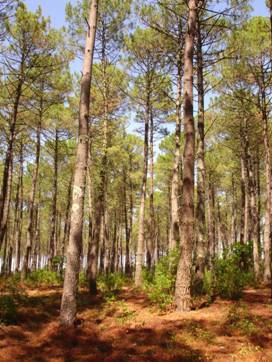 Castaing work with small scale local farms, which perpetuate traditional duck breeding methods and rearing outdoors with a 100% natural diet and work with "mulard" ducks. The animals are fed by hand with whole grain corn and the ducks and geese used by Castaing have achieved "label rouge" status along the way (label rouge is a guarantee of quality awarded to food products).

Castaing Foie gras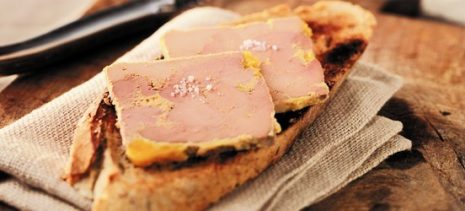 Castaing are one of the most reputed foie gras producers in France. We only stock two of their foie gras – the reason being that when we work with a supplier, we tend to use one supplier for one part of the range – for example we used Edouard Artzner mainly foie foie gras; la Belle Chaurienne for cassoulet; Maison Godard for French ready meals.
We focus on their duck foie gras en bloc. We have featured these for around 20 years, sold probably over 10,000 of them and received countless re-orders. Castaing duck foie gras are available in 130g tins and 200g tins.
These blocks of foie gras are ideal for slicing and serving as a starter and canapes.
This is the main range we feature from Castaing – their pates, terrines and rillettes are 100% natural and just outstanding. The range covers duck based terrines (such as duck with peppercorn and duck terrine with Armagnac), French country pate, as well as game based terrines (wild boar terrine, venison, hare terrine and pheasant).
They also produce some of the best duck and goose rillettes we have ever tried.
One loyal customer based in Jersey once kindly told us he would spend whatever it takes to have his monthly supply of Castaing pates!
The Castaing range are so good, that although we come mainly to them for their pates, we always end up selecting other fine foods from their duck confit, cassoulet and French meals range.
Castaing Confit De Canard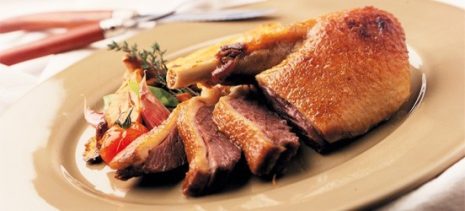 Castaing confit de canard is in our mind the best on the market. Even the duck fat used in the tins is better than anything else we have tried.
They use "mulard" ducks (reputed for their meat), which are reared genuinely free range, and fed naturally, and the result is a more expensive but exquisite duck confit.
They also produce an outstanding goose confit, which is just as good, and something of a rarity!
Castaing Cassoulet
Like for the confit, we have selected just one Castaing cassoulet (because we already have such a good cassoulet range from La Belle Chaurienne) – their gastronomic goose cassoulet.
This is prepared with goose confit and is the best goose cassoulet in our range.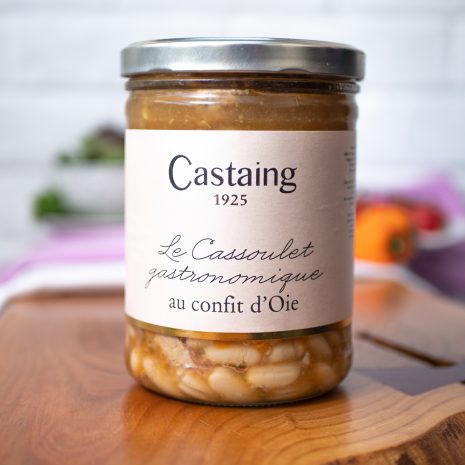 Castaing Meals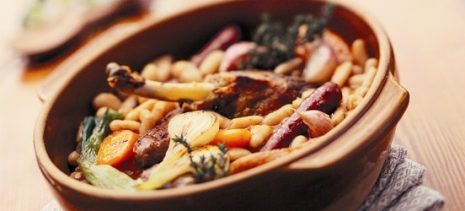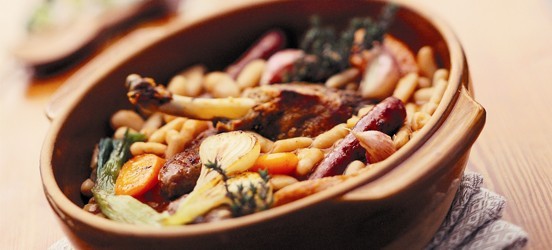 Our main supplier of French ready meals is Maison Godard (for the premium range) and La Belle Chaurienne (for a more affordable option)
We have just selected two dishes from this range – a superb Parmentier de canard (a French take on duck Shepherds Pie but a lovely dish!) and their superb blanquette de veau.