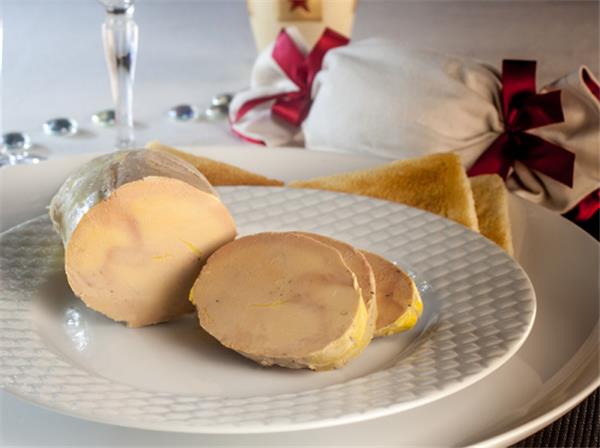 How to Serve, Eat and Store Foie Gras
Foie gras is a traditional French delicacy served as a luxury starter. It's rich and buttery flavour and texture make it one of France's most reputed fine foods, typically served as a luxury starter for special occasions such as Christmas Eve and New Year's Eve, Birthday celebrations, anniversaries, etc!
If you've never tried foie gras before, it can be difficult to know the best ways to serve, eat and store it.
So if you're looking to bring the unforgettable taste of foie gras into your kitchen, follow The Good Food Network's tips on exactly how to store, serve and this delicacy at home.
What to serve with Foie Gras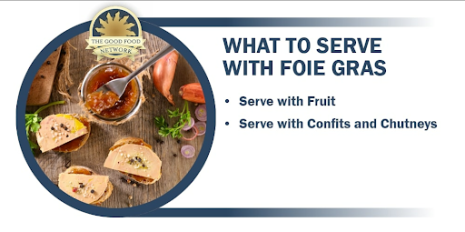 Because of its fine flavour, you don't want to over-power Foie Gras with too many sides. Typically it is enjoyed on finely sliced toast. If you want to add some extra flavour dimensions, you could also try to serve with it;
Fruit
Fruit are a great way of enhancing the flavour of the Foie Gras. The contrast between the sharp sweetness of the fruit with the savoury Foie Gras makes for a delicious treat. Natural pairings would be fresh halved grapes or fresh figs.
Confits and chutneys
Another great way of adding that sweetness to the Foie Gras is to combine it with delicious confits and chutneys.
Our favourite is the fig chutney, with the flavour of the fig marrying perfectly with Foie Gras. Some other common favourites are our Mymoune Fresh Fig Jam and Sauternes Wine jelly.
How to serve and eat Foie Gras
Serving Foie Gras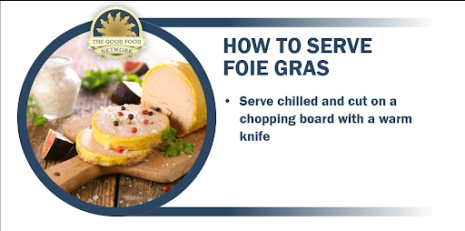 The Foie Gras should be served chilled/ cool and cut on a chopping board with a warm knife so that you can get the cleanest cut.
When cutting the Foie Gras, it is best to take care of the portion sizes you give. It's delicious, but it is rich, so 40g-50g per head is ample!
Our recommendation is to start at the narrow end and cut half or three-quarter-inch thick slices with the knife at a slight angle.
How to eat Foie Gras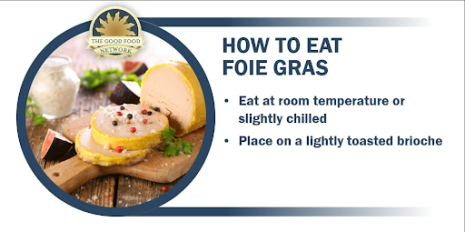 Foie Gras can either be eaten at room temperature or even better chilled slightly. If you want to eat foie gras like the French, place it on lighted toasted brioche and once you take a bite, allow the Foie Gras to melt in your mouth for the best experience.
What to drink with Foie Gras
Foie gras goes well with different types of wines, but traditionally, Foie Gras is served with a glass of middling sweet white wine (Sauternes is the traditional wine) and champagne on festive occasions. That said, the increasing consensus is simply to enjoy it with the wine of your choice! There is no reason why foie gras would not work with a good red wine.
How to store Foie Gras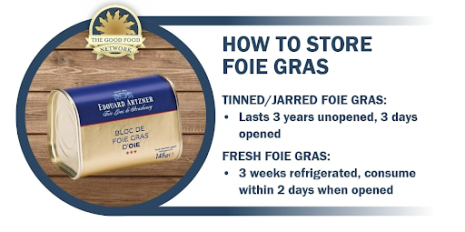 There are a variety of ways to store your foie gras and preserve its life span based on the type of product you purchase.
How to store Foie Gras if you've made it from a jar or tin
At The Good Food Network, our foie gras products are preserved. These can be stored in a cupboard and have a shelf life of around 3 years before opening. Once opened, however, they must be refrigerated and consumed within 3 days.
How to store fresh Foie Gras
Fresh foie gras is not as long-lasting and must be stored much like any other meat product- in the fridge/freezer. Unopened, your fresh foie gras can be stored for up to three weeks in the refrigerator. When opened, fresh foie gras should be consumed within two days.
Bon Appetit
Now you know all about this beautiful French delicacy, you can be sure that your guests will leave with a big smile when you serve it at dinner parties and other special occasions.
But before you prepare your foie gras, keep in mind that:
Once opened, the foie gras must be refrigerated and consumed within 3 days.
Pairing other food with Foie Gras should be simple; you don't need to overpower the unique flavour.
Serve the foie gras chilled, and keep the knife warm for the cleanest cut.
White wine and foie gras are a perfect combination.
Take a look at our guide to choosing foie gras.
Want some more French cooking inspiration? Check out our other posts including our guide to choosing foie gras, How to Store, Serve and Eat Cassoulet & How to Store, Serve and Eat Porcini Mushrooms.