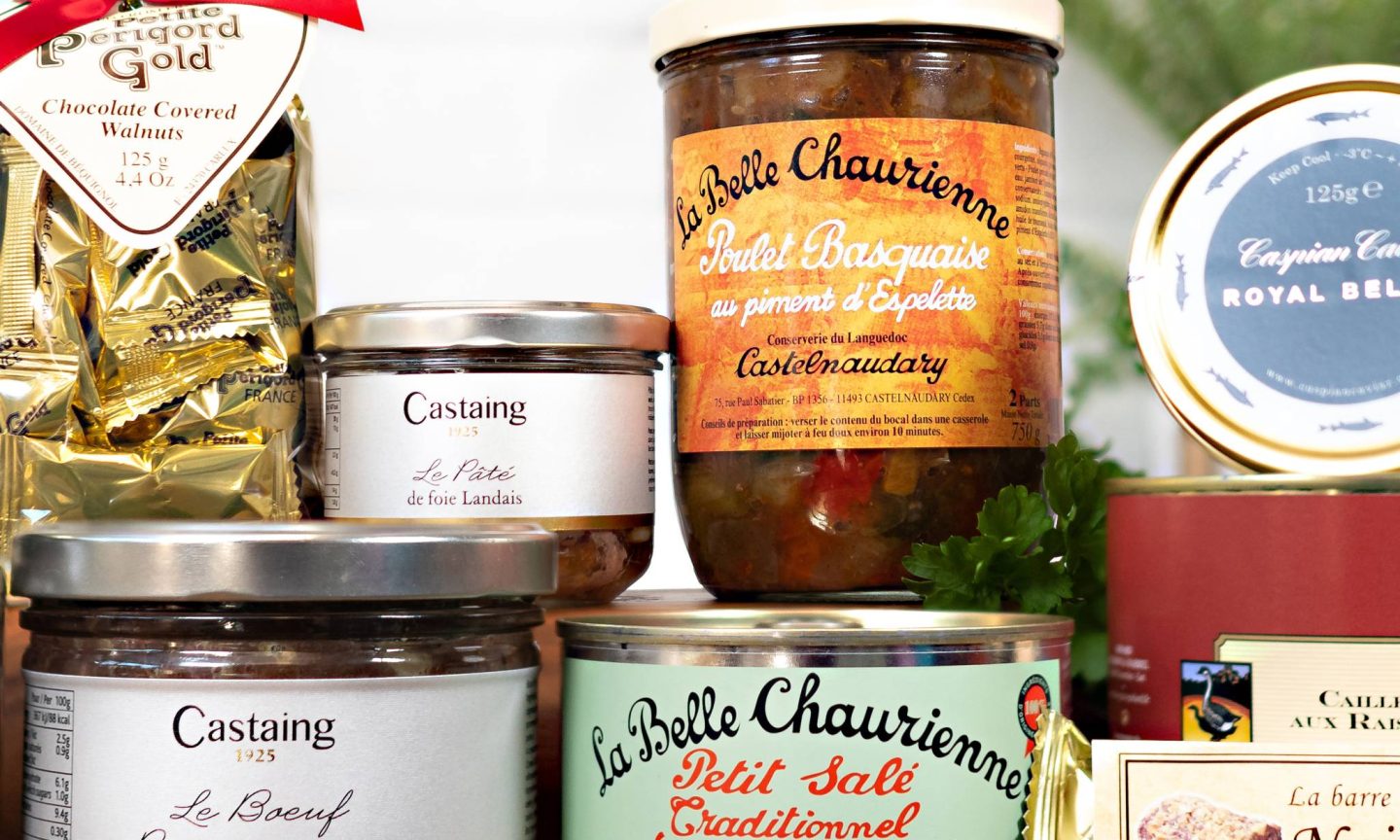 A Round Up Of This Weeks French Food News!
A warm welcome to The Good Food Network! Please scroll down and click on any heading to view our latest fine food arrivals, special offers and recommendations! And please take a look at our French food blog and latest recipes pages which are becoming more and more extensive and interesting courtesy of some excellent research and script writing by Isla!
We've just received a complete restock of all our Edouard Artzner foie gras as we stock up ahead of Autumn.
Our French fine food gift ideas combine quality, something a little different, but above all taste. All the fine foods listed here will make lovely gifts for anyone keen on luxury French food and also work well in fine food hampers!
We have once again the excellent Caspian House Selection Caviar in stock! The eggs in the house selection are similar to Oscietra Caviar but are darker in colour, lightly salted and with a mild, clean taste and citrus undertones. A great introduction to caviar!
This caviar comes from Siberian sturgeon (Baerii). We have managed to secure a supply from one of the oldest and very best regarded outdoor farms in the Aquitaine region of France. Not only that, but we have managed to secure a supply of their very best caviar.
We have a selection of Maison Perard seafood soups, which are great for a quick and delicious meal. Maison Perard was founded by Serge Perard in 1964 in Le Touquet and is one of France's oldest and most reputed fish soup brands. This range offers some of the best seafood soups, and they are all 100% natural, high in fish content and gluten-free.
We have recently received a complete restock of all our Castaing range of foie gras, pates, terrines, duck confit, cassoulet, French sauces and more!
Please take a look at our growing and delicious range of high-quality French seafood specialities – all 100% natural! Includes Perard lobster, fish and crab soups; seafood bisques and tinned fish specialities by La Belle-Iloise; a very enjoyable crab butter and lobster butter; and new shrimp butter by Cruscana!
Please make the most of our multi-buy case offers on much of the range!  The rationale is simple – for more units ordered, the price drops and the savings are significant. As most of the range is long life, it's a good opportunity to stock up on your favourites.