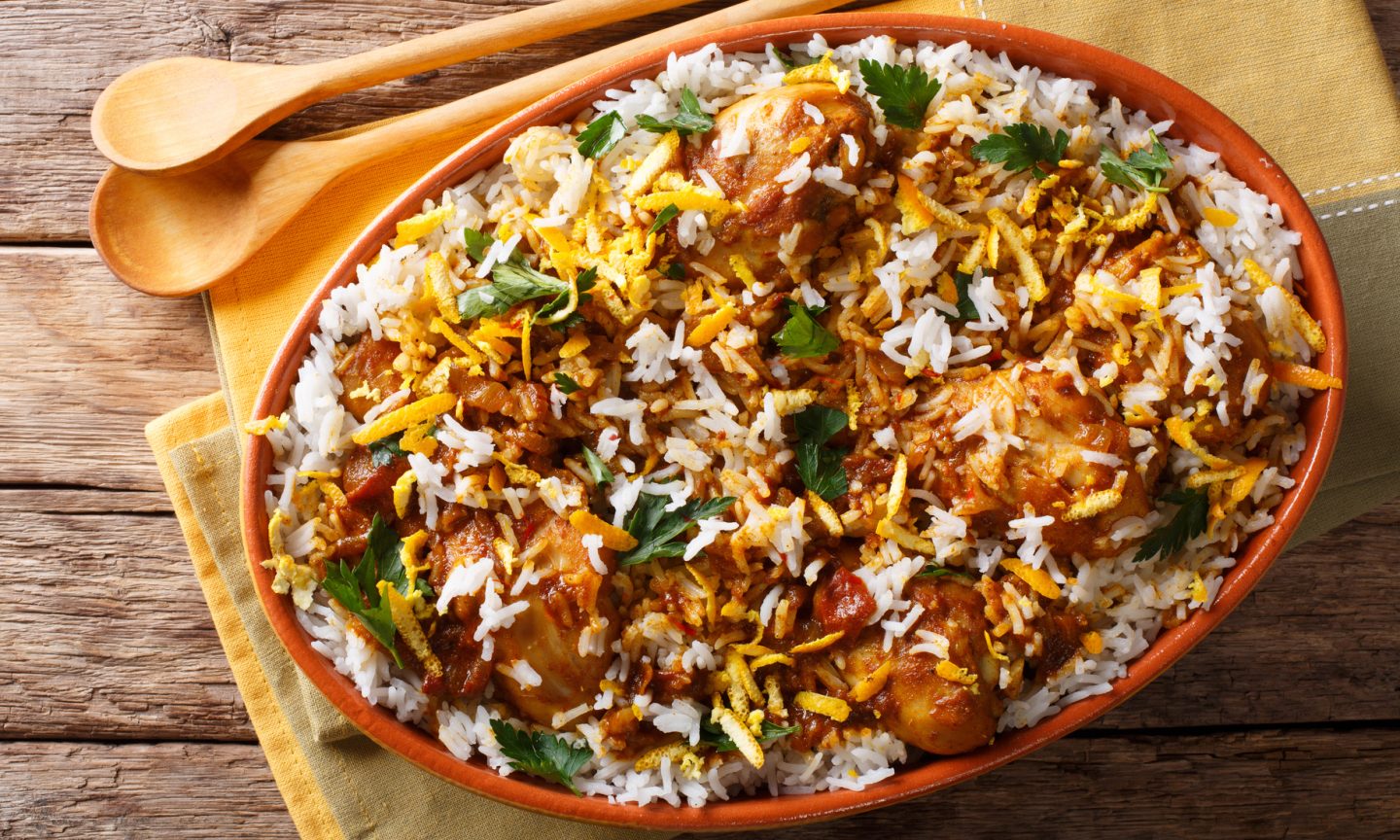 Moroccan Saffron Chicken
Prep time

10-15 mins

Cook time

1 hour

Servings

4

Difficulty

easy
Ingredients
1 teaspoon saffron
A whole chicken, cut and skinned
3 teaspoons of ground ginger
2 pieces of cinnamon stick
1 teaspoon turmeric
1 teaspoon of black pepper
1 teaspoon of white pepper
2 ounces of olive oil
2 ounces of chopped cilantro
2 ounces of unsalted butter
Salt to taste
Prepare to have the best-smelling kitchen on your street after cooking this flavourful recipe. This Moroccan Saffron Chicken is a one-pot recipe, making it extremely easy to cook once you have prepared your ingredients.
The intense, delicious blend of spices will steal your heart (and your stomach) which makes it the perfect dish to prepare for others. The eclectic combination of Saffron, Moroccan Spices, Onions and chicken team together to create a mouthwatering concoction of flavours. To experience this delicious recipe yourself, follow the simple steps below.
Method

Step oneThe first step is simple, gather your ingredients and prepare to begin cooking. If you lay your ingredients on your kitchen countertop you can ensure you have everything needed.
Step twoNext, take a heavy-bottomed pot, crock pot or dutch oven. This is a one-pan recipe, so put all your ingredients inside. Poke some holes in your chicken with a sharp knife to ensure the spices really seep into the meat.
Step threeCook all of these ingredients on medium heat for roughly an hour. Judge it by whether your chicken falls off the bone- if it does, you're good to go.
Step fourOnce your liquids have been reduced down completely into oils you can then remove your cinnamon sticks and dispose of them.
Step fiveNow, it is time to serve! Plate your Moroccan saffron chicken onto a bed of couscous or rice pilaf and watch your taste buds dance with joy. Enjoy!
Products used in this recipe