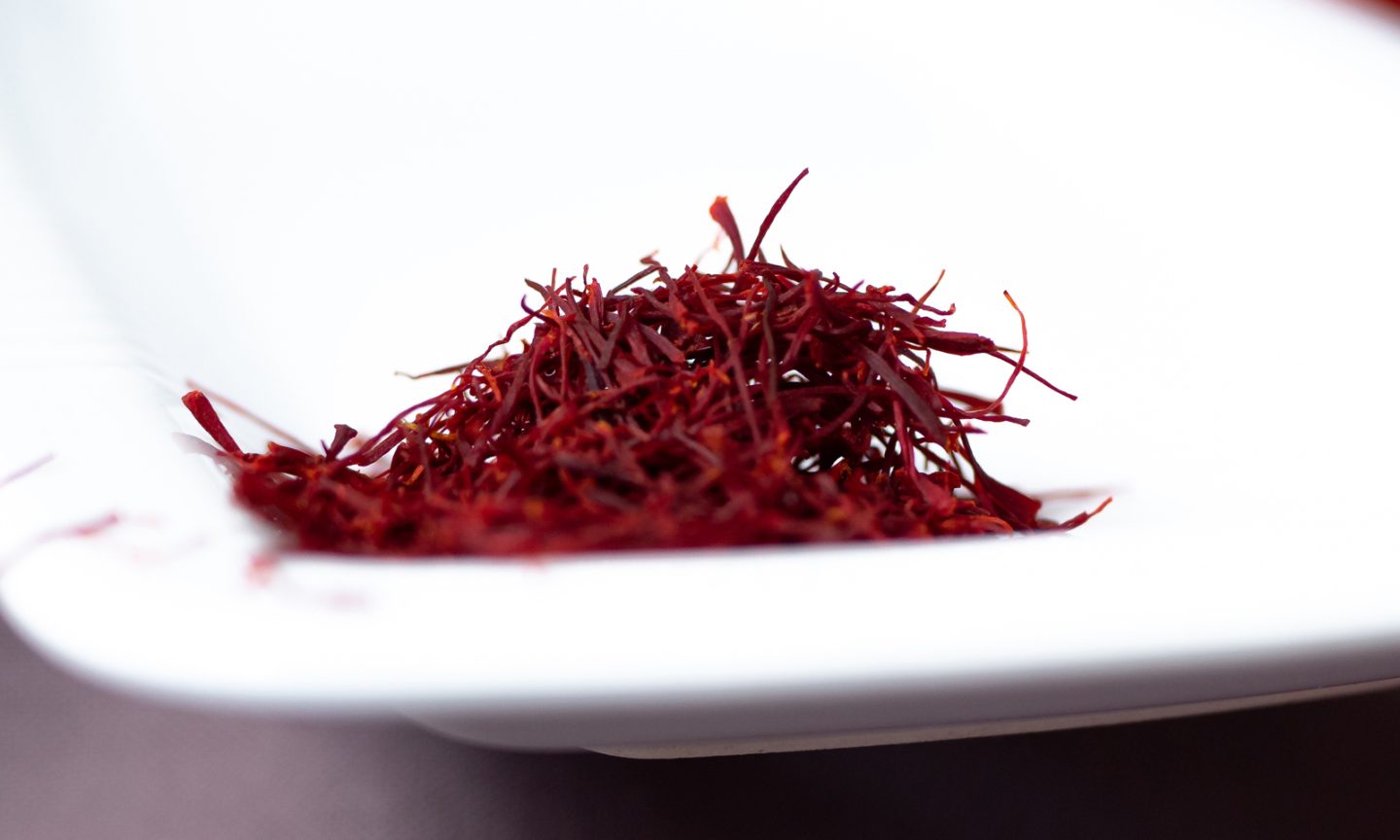 Saffron Pasta
Prep time

5-10 mins

Cook time

35 mins

Servings

4

Difficulty

easy
Ingredients
½ teaspoon saffron
1 large cauliflower chopped into bite-sized florets
1 sliced onion
⅓ of a cup of pine nuts
¼ of raisins
6 tablespoons of olive oil
75g of breadcrumbs
400g of pasta of your choice
Salt and pepper to taste
This absolutely stunning recipe will have you craving it long after you take your final bite. This textured and flavoursome dish is unique and delicious in each way. If you're wanting to impress- look no further. The quick, simple prep and cooking time will make this a go-to dish for at home teas, dinner parties or even a romantic meal for two.
The combination of Spanish Saffron, Cauliflower and Pine nuts will make this dish a fast favourite. The sweet and floral taste of Saffron is perfectly complemented by the nutty, green flavours of cauliflower. Read further to experience this authentic, Spanish dish in the comfort of your own kitchen.
Method

Step oneFirstly, you need to soak your raisins. Submerge them into a large bowl full of recently boiled water for around 15 minutes. Drain them after and place them to the side.
Step twoNext, take a separate, large pan and pop it onto a medium to high heat. Add some water and bring it to a boil. Pop some salt and pepper into your water too.
Step threeNext, take 3 tablespoons of olive oil alongside your 75g of breadcrumbs and begin frying! Fry them until they're golden brown before removing them and leaving them to cool on your kitchen side.
Step fourIn your large pan of boiling water add your bite-sized floret pieces of cauliflower and cook them until they're tender (this should take around 2-3 minutes) Drain your florets and move the water back into the pan, again.
Step fiveWith this saved water, use it to cook your pasta. Follow the cooking time stated on the packet of the pasta of your choice or cook until it reaches your ideal taste. When you drain your cooked pasta, keep your cooking water once again.
Step sixNow it is time to fry your onion. Place your chopped onion and 3 tablespoons of olive oil into your frying pan. Stir these for around 7-10 minutes. Add your ⅓ of a cup of pine nuts for the last couple of minutes.
Step sevenNow it is time to combine your ingredients! Add your soaked raisins from earlier and cook them for a few minutes. Next, add your cooked cauliflower florets and Saffron.
Step eightNext, take the cooking water you saved from earlier and add a few spoonfuls to create a creamy appearance.
Products used in this recipe