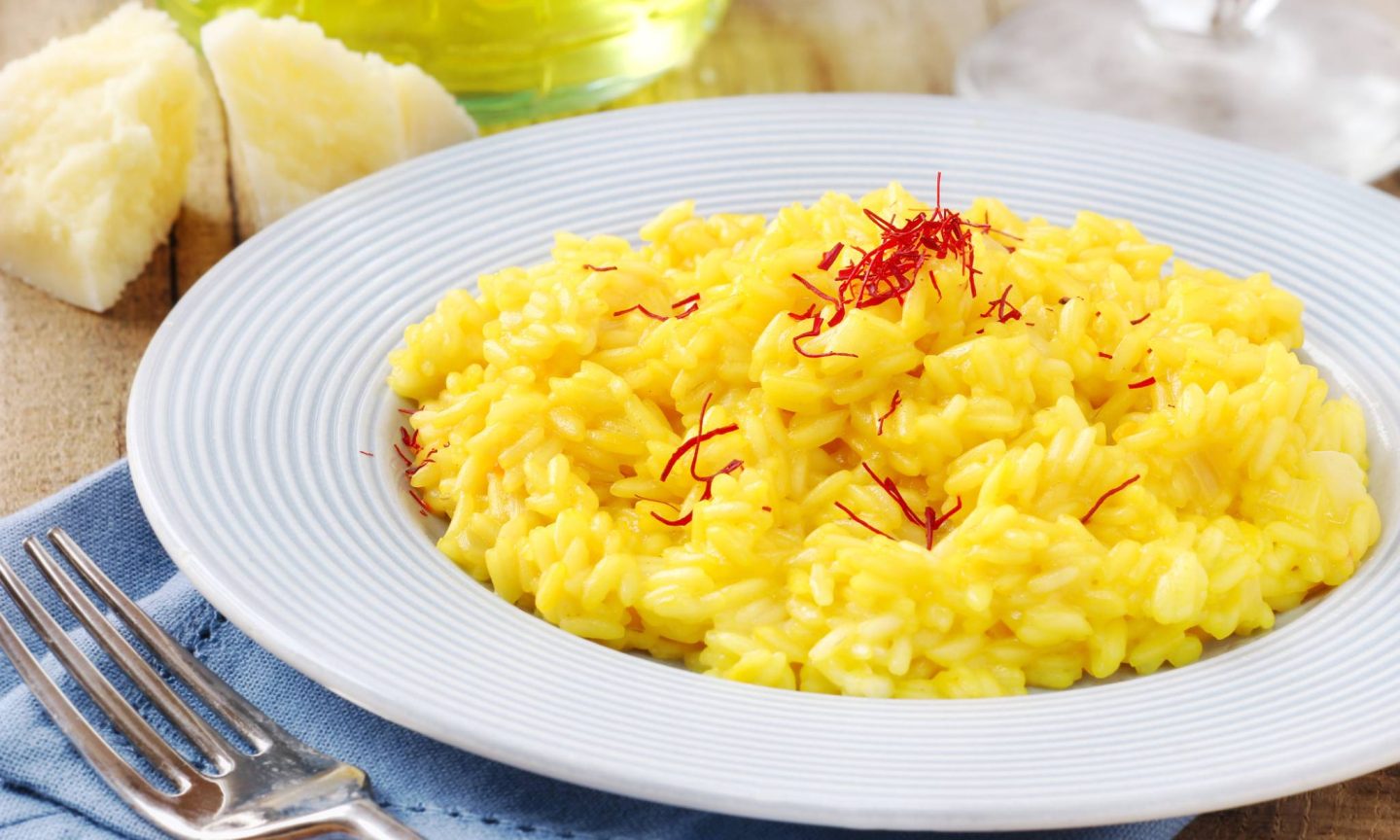 Saffron Risotto
This delicious and silky dish is the perfect way to spice up a lunchtime meal or impress at a potluck BBQ. Dazzle your family, friends and your own stomach by replicating this authentically Italian dish. The quick preparation and cooking time make this plate the ideal go-to for any last-minute plans.
Prep time

5-10 mins

Cook time

35 mins

Servings

4

Difficulty

easy
Ingredients
The sweet, floral taste of the Saffron is perfectly offset by the addition of egg within the creamy risotto. This unique combination of flavours is sure to leave your tastebuds dancing for joy. So, whether you're cooking this dish as an unforgettable side or are plating it up as the main dish- we're certain Saffron Risotto will take centre stage.
Method

Step oneFirst, take your chicken stock and place it into a large pan over a low heat. Whilst you're doing this, take your 6 teaspoons of butter and 3 teaspoons of olive oil and begin to fry them slightly on a frying pan.
Step twoNext, add the sliced onion into the frying pan and brown it off for a few minutes. Add your risotto and make sure you fully submerge all of your ingredients into the butter and the oil.
Step threeAfter a few minutes have passed you can sit in your dry, white wine and let that simmer and become absorbed by the risotto.
Step fourNext, you can add ½ teaspoon of Saffron and add your 1.2 litres of chicken stock gradually. It should take around half an hour for the stock to be fully absorbed. Once this time has passed, all of your liquids should be absorbed and your risotto should be silky and creamy.
Step fiveAdd in your 50g of grated parmesan until it melts. Then you can mix in your egg yolk.
Step sixFinally, it is time to dish up your saffron risotto! Add salt and pepper to taste and, for an extra garnish, you can add rocket to the plates. Enjoy!
Products used in this recipe