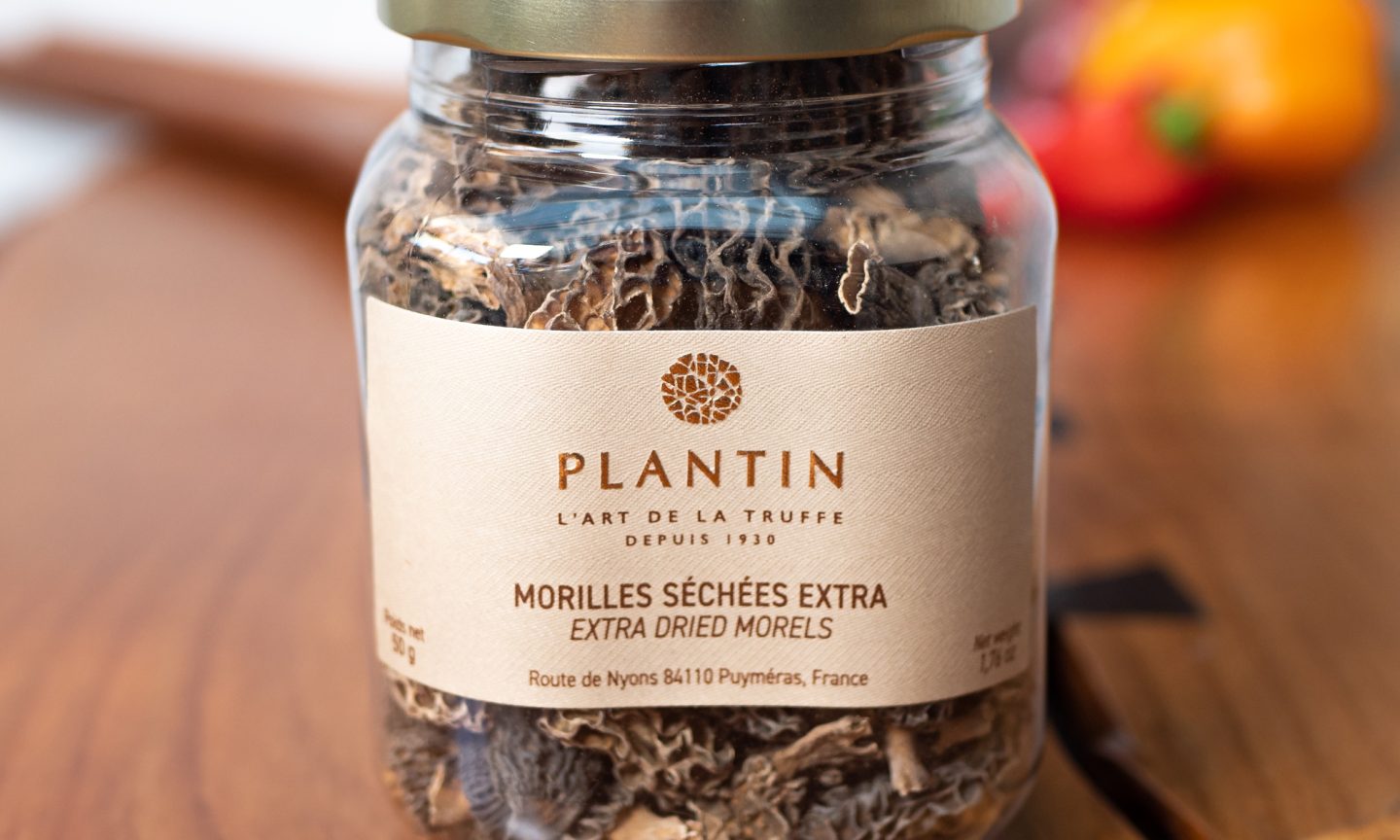 Dried Morel Sauce
Prep time

10-15 mins

Cook time

15 mins

Servings

4

Difficulty

medium
Ingredients
At least 5 ounces of dried morel mushrooms
3 teaspoons olive oil
6 teaspoons of Worcestershire sauce
1 ½ cups of hot water
¼ cups of red wine
1 shallot
Salt and pepper
Thyme
Pre-ground cloves
Is there a better way to enjoy dried morels than in a delicious sauce drizzled across steak or pork chops? We think not! It's no secret that many people love a mushroom sauce- but when made using morel mushrooms it elevates the taste entirely. The nutty and earthy flavours of the dried morel sauce compliments your plate wholly and will leave your dinner guests craving more.
You can enhance your dishes using this recipe and enjoy your dried morel sauce elegantly drizzled across chicken- perfect for date night.
To have your tastebuds dancing for joy, simply follow the steps below to create a perfect dried morel sauce.
Method

Step oneFirstly, you need to rehydrate your dried morel mushrooms. Combine your morel mushrooms with 1 ½ cups of hot water and let them sit for 20 minutes. Once they are soft, you can remove the mushrooms, pat them dry and let them sit.
Step twoNext, take your hot water and strain it. This water will be a big ingredient and make the main base for your dried morel sauce. Keep one cup of your new mushroom broth to the side.
Step threeNow, you can begin adding the ingredients. Take a pan over a flame and begin to heat up your olive oil. You can add your thinly sliced shallot and let them brown for a few minutes. Once they have cooked you can then add your morel mushrooms, 6 teaspoons of Worcestershire sauce and ¼ of red wine. It should begin to smell amazing.
Step fourNow, you can slowly add your mushroom broth. Try adding a ¼ of your cup each time. Once this has all been added, add your pre-ground cloves, your thyme and of course, salt and pepper to taste.
Step fiveOnce everything has been added and the sauce has reduced a little you're good to go. Voila! Simply drizzle your morel mushroom sauce as a delicious addition to your pork chops, chicken or steak.