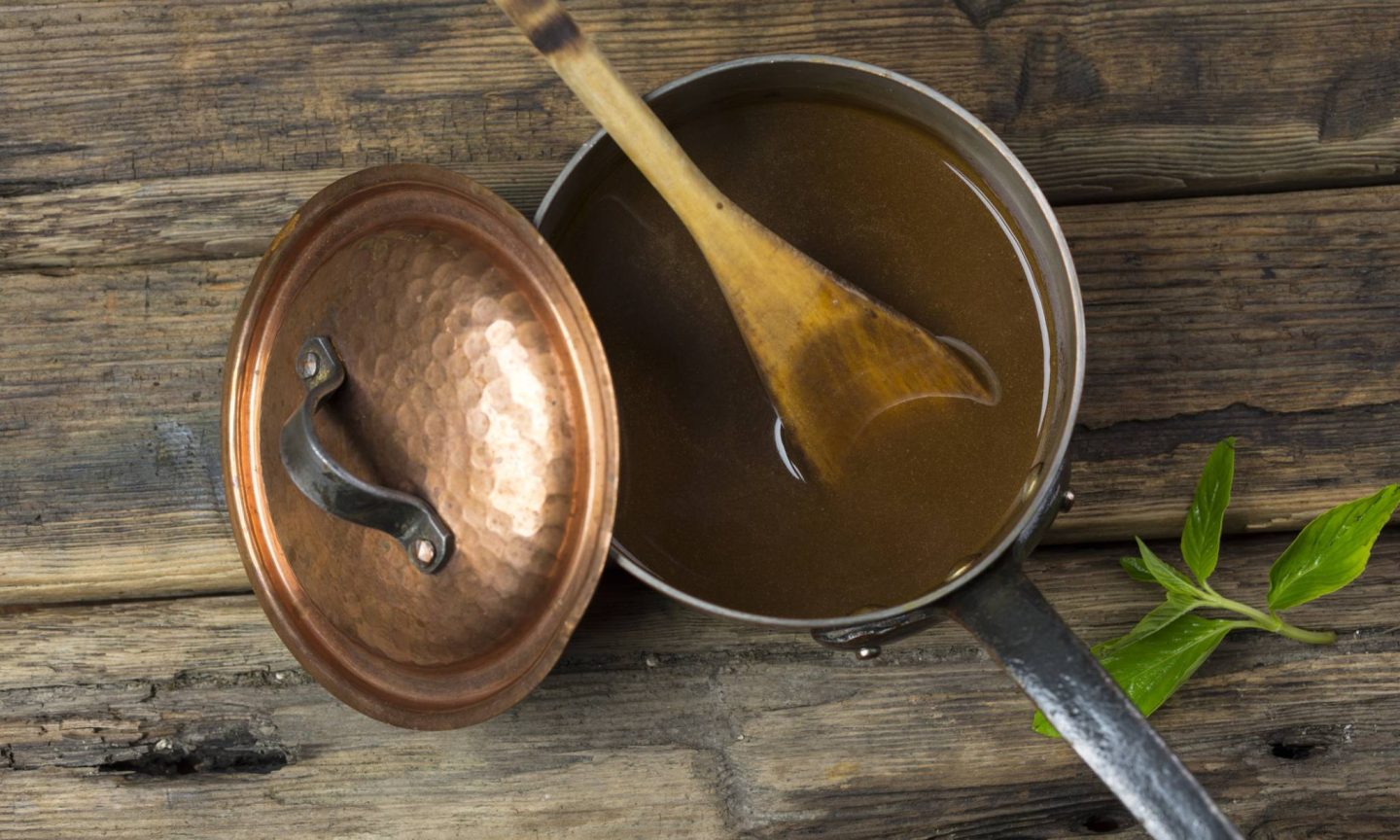 Dried Morel Gravy
What better way to elevate your traditional Sunday roast than with the addition of a delicious and earthy dried morel mushroom gravy. Whether it is a party of one, two or ten- you can rest assured that this minimalist sauce will command everyone's attention as it is ladled onto their plates.
Prep time

30 mins

Cook time

10-15 mins

Servings

4-6

Difficulty

easy
Ingredients
At least 5 ounces of dried morel mushrooms
¼ cup of cornstarch
¼ cup of water
¼ cup of brandy
6 teaspoons of unsalted butter
4 cups of meat stock
Salt
For a simple and undeniably delicious sauce, you can transform dried morels to create the perfect gravy. The earthy and nutty taste of morel mushrooms is subtle and tasty- making it the perfect ingredient to take centre stage on your tastebuds.
This short and sweet recipe will give you a unique and unforgettable gravy that will have your dinner guests in awe! Discover how to create this delicious sauce with only a few steps and a few ingredients below.
Method

Step oneFirstly, you must re-hydrate your dried morel mushrooms. Place at least 5 ounces of dried morel mushrooms into a bowl containing your meat stock. Let them sit for half an hour before straining them out and keeping both separate. You will also want to cut down your morels into circular, bite-sized pieces.
Step twoNext, it is time to start preparing the gravy mixture. Begin to mix your ¼ cup of water with your ¼ cup of cornstarch. Your roast meat should be ready now to remove it from the oven and let it sit to cool down.
Step threeNow, the magic happens. As you have already removed your meat, begin to deglaze the pan over the burner with your ¼ cup of brandy. Once you have successfully released the caramelised bits you can add your morel mushrooms, your stock and your cornstarch.
Step fourYour gravy should continue to thicken and begin to smell delicious. Quickly whisk in your 6 teaspoons of unsalted butter as a final ingredient. Add salt and pepper to taste and voila! Simply drizzle your delicious dried morel mushroom gravy over your roast meat and enjoy the unforgettable flavours!