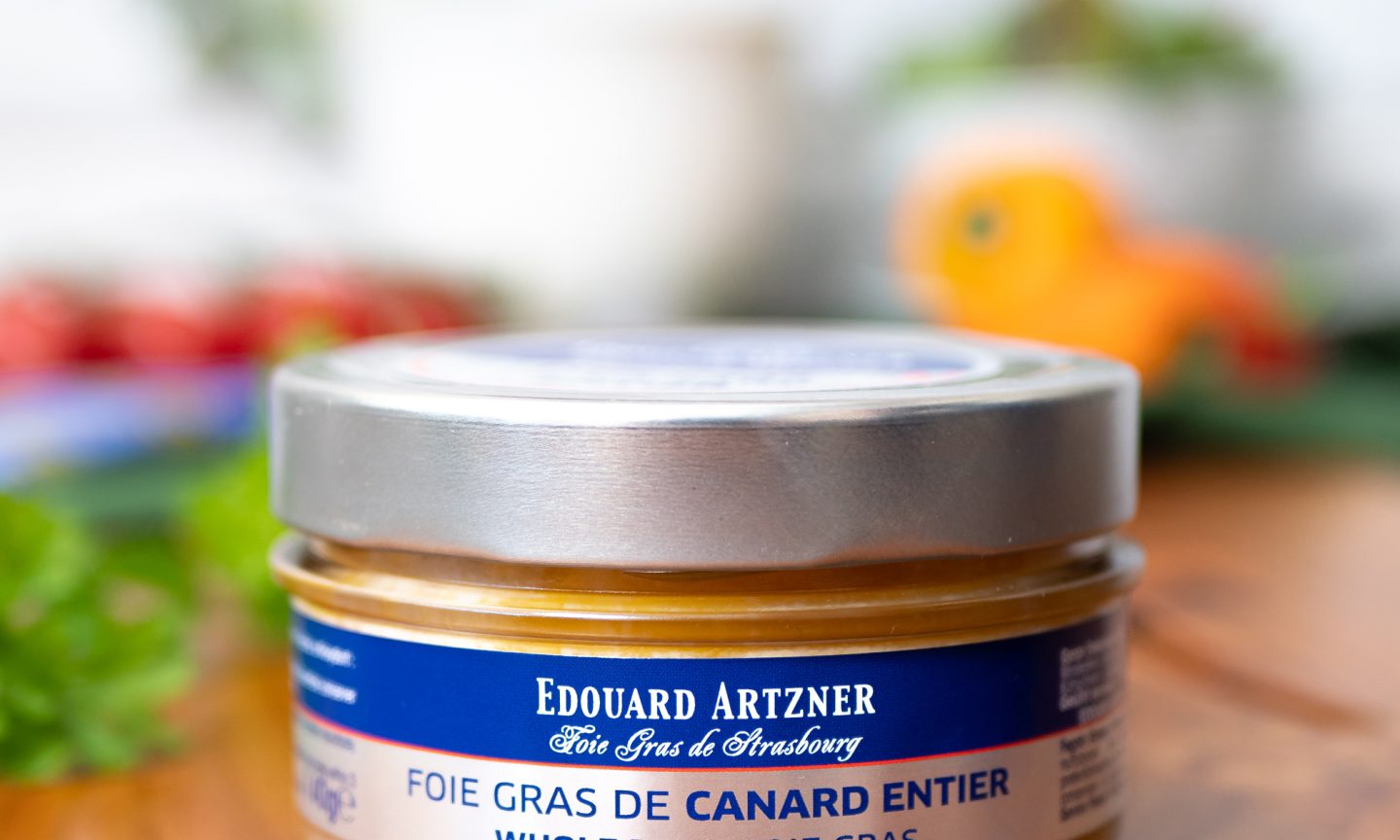 Duck Breast with seared Foie Gras
Foie gras incorporated into your home-cooked dishes really does add an extra element of luxury, whatever occasion you are celebrating. Creating a dish that perfectly complements it can be tricky, but this duck breast foie gras recipe will have you craving it all the time- especially with the sweet and tart addition of a fig jam. Recreate the exquisite flavours at home by following the steps below.
Prep time

25 mins

Cook time

15-20 mins

Servings

2

Difficulty

easy
Method

Step oneFirstly, it is time to prepare your duck breast, the base of your dish. Begin by gently scoring your duck breasts with criss cross marks before letting them sit for 10-15 minutes or until the breasts reach room temperature.
Step twoNext, place your breast onto a pan and begin to slowly turn the heat up. This stage will melt off any visible duck fat before you oven cook them afterwards. The fat should take 15 minutes or so to melt off.
Step threePour out your duck breast fat (you can save it for another recipe!) and place onto a tray ready for the oven. Place your duck breasts into the oven to cook for around 10 minutes, or until they are medium rare.
Step fourWhilst your duck breasts' are in the oven, it is time to work on your foie gras. Similarly to your duck, take a sharp knife and cut your foie gras into slices. Pre-sliced foie gras may make this easier. Then, score a criss-cross pattern into both sides of your foie gras slices.
Step fiveNext, take your already heated pan and place it over a medium-high heat. Sear your foie gras for around 20 seconds each time until they look a delicious golden brown.
Step sixNow it is time for the best bit- let's create the dish! Take your duck breast out of the oven and begin to plate it.
Step sevenNext, take your foie gras and assemble it however you wish. You can either keep it as a whole slice for your guests to enjoy dipping into or thinly spread it across the top of your duck breast for a more subtle flavour.
Step eightNow it is time for your pop of sweetness! Take a chutney or jam of your choosing and add it to your plate. Again, you can position it across your breast or to the side, like your foie gras. Our recommendation is the GFN fig jam, which can be found in our ingredients list above.
Step nineFinally, season your delicious dish with salt and pepper to taste. Voila!