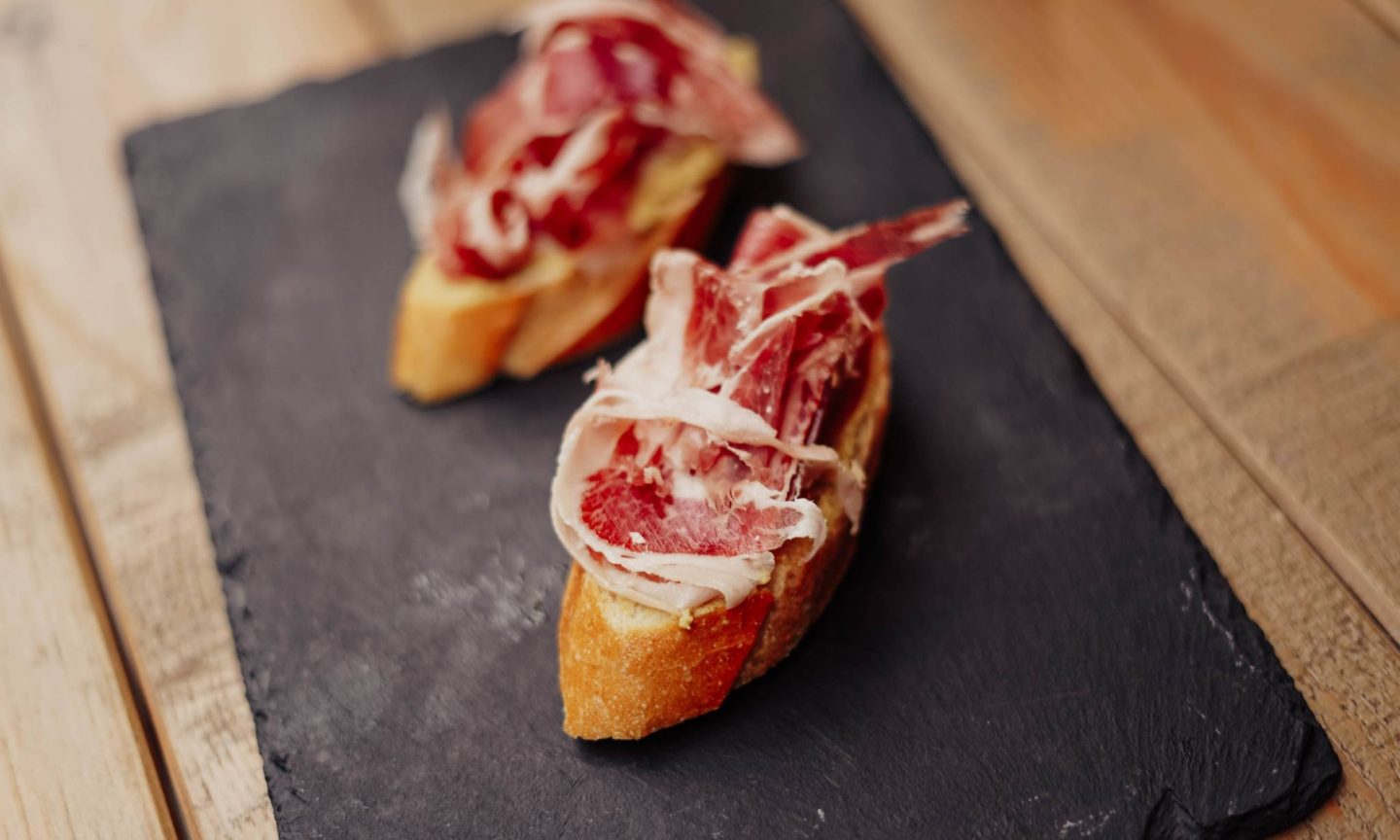 Bellota ham and Mascarpone cheese on bread
This delicious tapas dish is quick, simple and undeniably delicious. This authentically Spanish dish combines the intense and savoury flavour of bellota ham with the slightly sweeter taste of mascarpone – making it unique and delicious.
Prep time

5 mins

Cook time

5 mins

Servings

6-8

Difficulty

easy
Ingredients
At least 100g of bellota ham
100 grams of mascarpone
A punnet of cherry tomatoes
Lettuce
Salt and pepper
A crusty loaf of Spanish bread
Bellota ham and mascarpone cheese on Spanish bread is the perfect dish for a variety of occasions. This could be enjoyed at almost any point of the day as a summery afternoon snack, as a dinner party favour or even as a starter. Simply follow the minimal steps below to create and discover your new favourite dish.
Method

Step oneFirst, slice up your crusty Spanish bread into thick slices.
Step twoNext, take your mascarpone and gently spread this across your bread slices. You can make this as thick or thin as you like.
Step threeNow, take your Bellota ham slices and fold them over top of your mascarpone covered bread.
Step fourTake some sea salt and cracked black pepper and season to taste. Yes, it really is that easy!
Step fivePrepare to serve your tapas dish. This pairs beautifully with a simple and fresh side salad. Quickly slice some cherry tomatoes and iceberg lettuce to place on the side of your plate. Voila! Enjoy your delicious, quick and authentic Spanish plate.