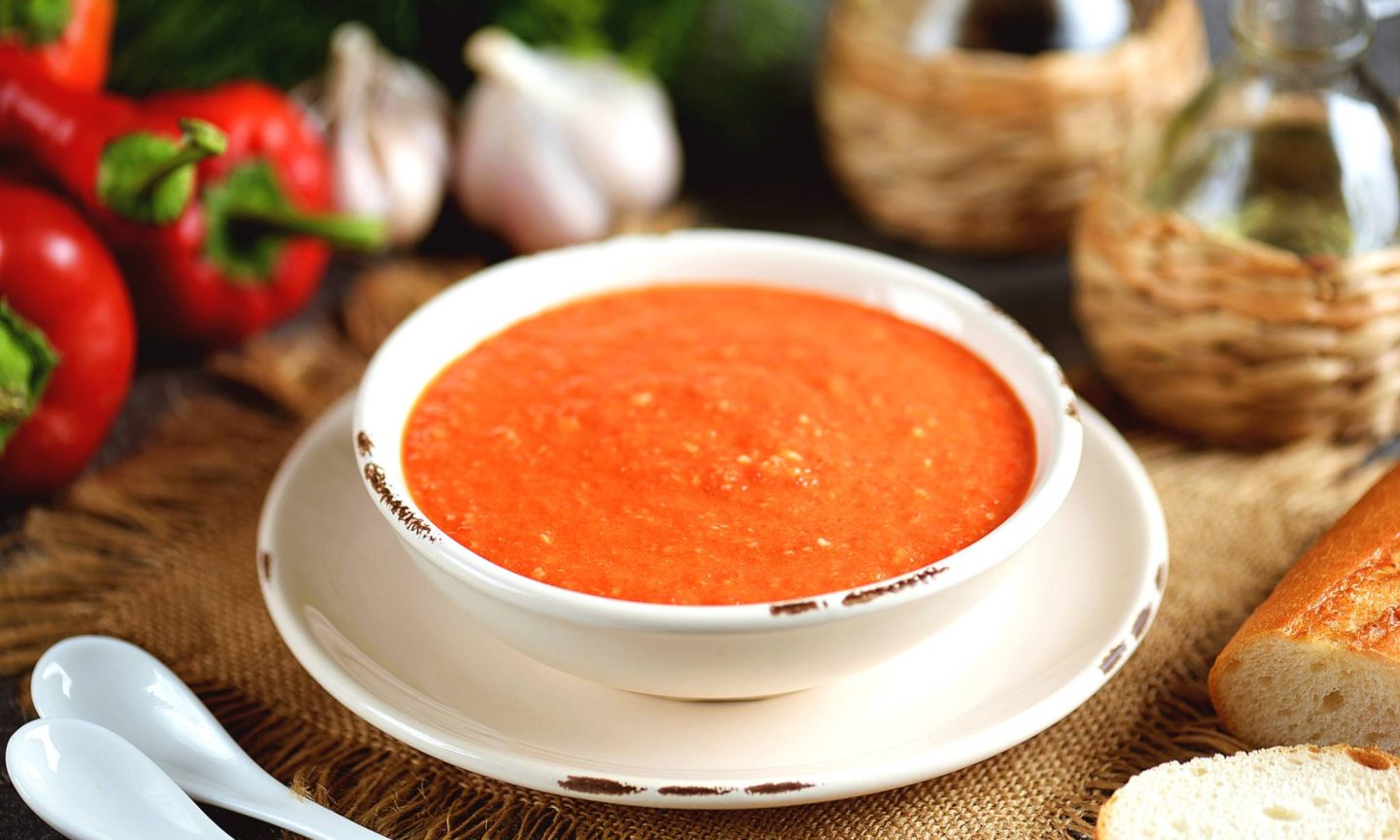 Romesco with Bellota Ham
This delicious recipe of Romesco with Bellota Ham is the perfect way to impress guests stomach's and their eyes! This well-presented dish creates the illusion of long hours spent in the kitchen- when in reality this is simply an hour of cooking plus preparation!
Prep time

10-15 mins

Cook time

60 mins

Servings

4

Difficulty

easy
Ingredients
At least 100g of bellota ham
Olive oil
Salt and pepper
3 tablespoons of Sherry Vinegar
½ cup of peeled whole almonds
½ cup of peeled roasted almonds
10 tomatoes
4 garlic bulbs
A slice of white bread
1 ribboned white radish
1 ribboned green radish
1 ribboned black radish
Mixed side salad of your choosing
Salt and Pepper to taste
Enjoy combining the floral, juicy and savoury flavours of the Bellota ham alongside the crips and fresh ribboned vegetables. After making this Romesco with Bellota Ham we're certain you'll be craving it again and again!
Method

Step oneFirstly, preheat your oven to around 190 degrees. Once this is done, place your 10 tomatoes and 4 garlic bulbs onto an oiled baking tray. This should take around half an hour to ensure the vegetables are thoroughly cooked and soft enough for the recipe.
Step twoOnce your tomatoes and garlic bulbs are cooked and have cooled down- it is time to get messy! Begin to squeeze the remaining tomato seeds out as well as the garlic out of its skins. Then, sieve the remainder until it is smooth. This will make the main base of your sauce.
Step threeNext, it is time to toast your almonds. Make sure to keep a close eye on them whilst you do this to ensure they don't become overcooked in the pan.
Step fourNow, take your slice of white bread and begin to pulse it alongside the almonds and hazelnuts. You want to ensure you create a thin and fine powder. Once this is complete you can add this mixture to your garlic and tomato sauce.
Step fiveTo finish off your sauce, add a dash of olive oil, all of the sherry vinegar and of course, salt and pepper to taste. Place this finished sauce onto four individual plates.
Step sixNow, it is time to get your creative plating hat on! Take all of your ribboned vegetables and place them equally (and attractively) across all four of your plates and on top of the sauce. You can create small cone-like shapes using the sauce as an anchor underneath. Add another dash of olive oil and a touch of salt and pepper to season the vegetables.
Step sevenAnd for the grand finale - take your sliced Bellota Ham and place 4-5 slices on top of your sauce and vegetables. You can place the slices rolled up within your ribboned vegetable cones or gently laid across the top.
Step eightFinally, finish with a mixed side salad of your choice to garnish the cones and plate to create your delicious romesco and bellota ham. Voila!