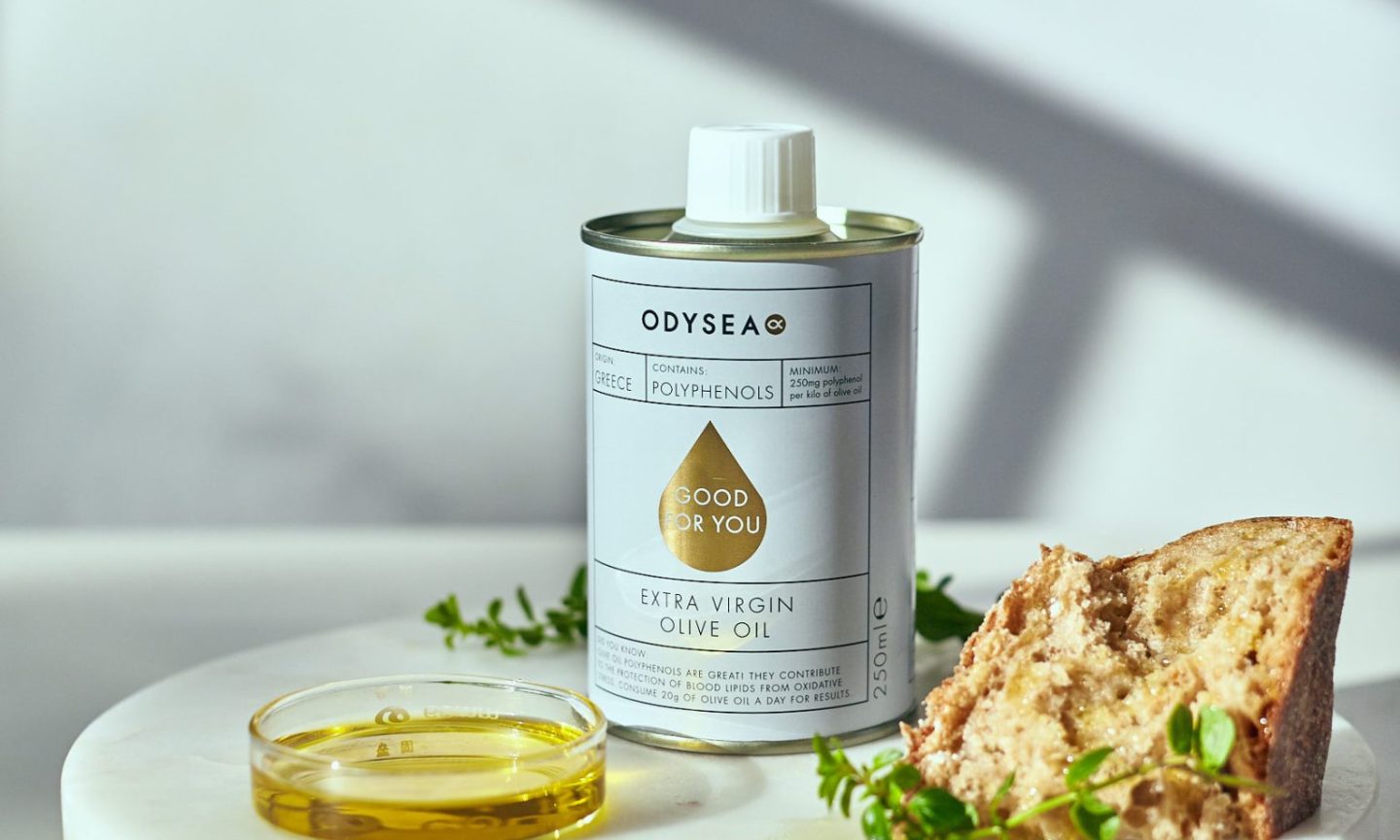 Odysea Greek Fine Foods Since 1991
Odysea is our main supplier of Greek fine foods as far back as we can remember. A quick aside – why Greek fine foods for a French food website? Well this involves a bit of The Good Food Network history! We were founded in 1996 by Paul Gimblett. His initial vision was to build up a mail order French food business and our first ever catalogue (created by his wife Elisabeth) remains to this day our most ambitious and best with a huge wealth of French fine foods, all beautifully put together.
However the reality was that to start a business from scratch, with zero customers, required larger value orders, and hence we quickly focused on wholesale accounts (delicatessens and farm shops) – and although they ordered from our French food range, these customers also asked us for Greek specialities such as mezes, olives and olive oils, hence we turned to Odysea! Very practical too as they were and still are based on the other side of the Thames to us, making sourcing their range very easy!
Since then we have returned to our roots – so almost 100% focused on French fine foods and a retailer rather than a wholesaler; something made much simpler since the advent of online shopping. However, we stocked the Odysea range and kept it as it's so good! So a little about Odysea!!
About Odysea
In 1991 Panos Manuelides, the founder and owner of Odysea, decided to set up a business importing high quality Greek fine foods to the UK. The name Odysea is probably apt, as it means a long journey with adventures along the way!
Panos started by selling premium Greek olives and mezes from a stall on Portobello Road. This was very quickly successful, and very much a businessman, he realised he had discovered a niche in the UK market for high quality Greek fine foods, and so Odysea was born!
In many ways Odysea mirror what The Good Food Network aims to do for French fine foods, but turned towards Greece instead – to be a reference and first choice for quality Greek fine foods. Backed by good knowledge of Greek cuisine and close relationships with their suppliers back in Greece.
Odysea bring together quality a wide range of Greek fine foods at a very fair price point and have a team dedicated to travelling Greece in the search of producers.
Odysea is a middling sized company today and this is very much is based on the quality of their range … and as one of their customers, we may add their service, with knowledgeable staff and long – standing contacts who we enjoy working with – Martin in our case!
Authentic Greek Fine Foods & Values
Many of the Greek fine foods in the Odysea range have been awarded Protected Designation of Origin (PDO) status. This is a geographical indication defined in EU law to protect regional foods. It acts as an assurance to our customers that they are purchasing a genuine, quality product.
In fact in writing these posts, we are starting to see more clearly that many of our long standing and most successful suppliers, in this case Odysea, regroup a certain number of common characteristics.
The first of these is a common commitment to quality of the fine foods and respect of traditional production values. This does not mean that suppliers cannot modernise, but rather that they retain a spirit of authenticity despite the advent of more modern production techniques.
The second is businesses built on loyalty and relationships, both with their producers, customers and within the team itself. For example the staff we work with at Odysea, like for our main French food supplier, La Belle Chaurienne, have remained constant for nigh on 20 years and a feeling of friendship does develop. A sort of Food Network!
We just felt this sub range within the Odysea brand is worth some mention – simply because it is very good!
Odysea Greek Kalamata PDO Extra Virgin Olive Oil is produced from Koroneiki olives grown & pressed in the Kalamata region, an area acclaimed for the production of superior quality olive oil and awarded PDO status.
We've tried quite a few olive oils over the years and if 10/10 is the best you will find anywhere, we would give the Odysea Kalamata Olive oil a very solid 8/10. And in terms of quality/ taste/ price ratio, 11/10!
The 5l tins in particular offer tremendous value and are one of our best selling fine foods and if we have done our homework correctly, we usually offer the best online price for these!