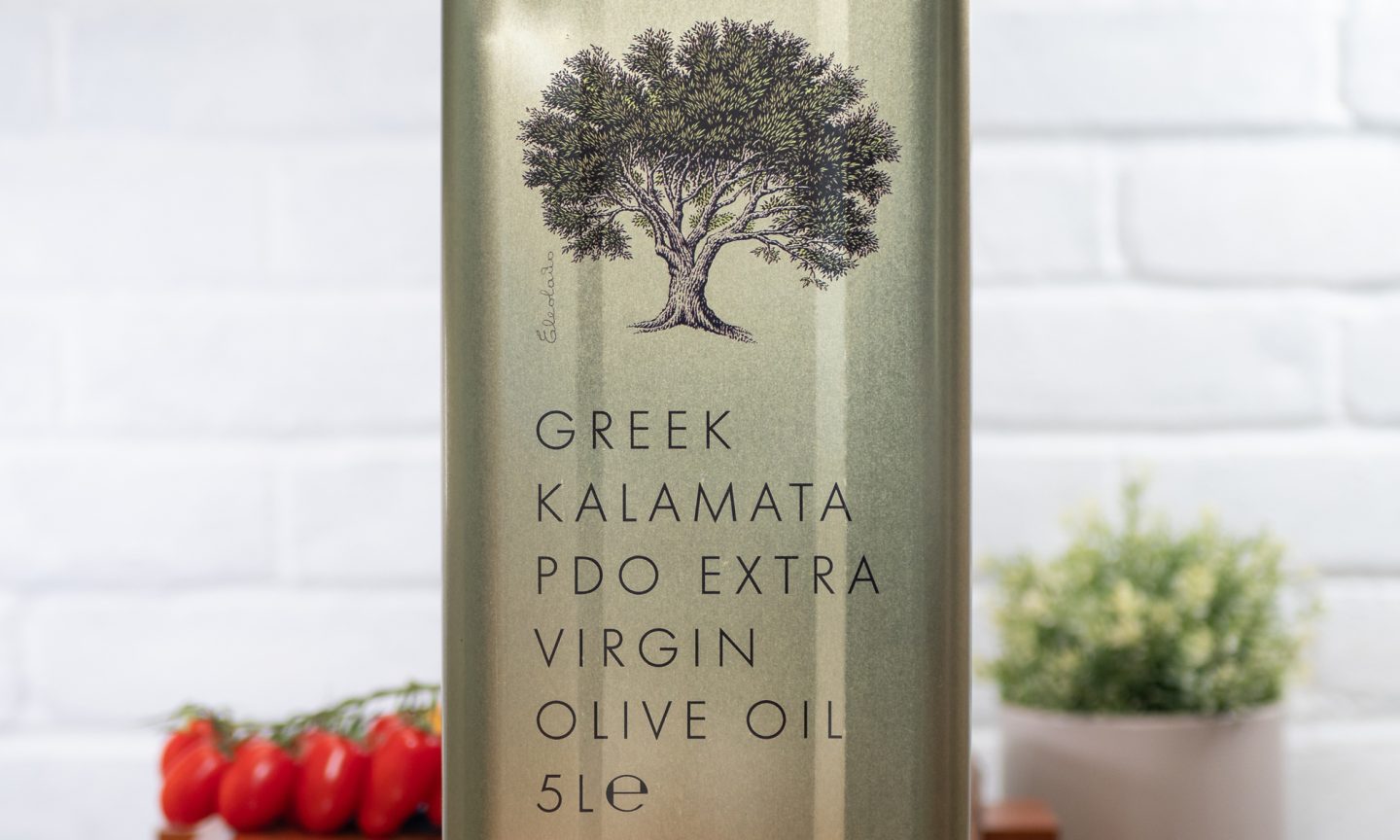 NEW Arrival Of Odysea Kalamata Greek PDO Extra Virgin Olive Oil 5l Tins
We have just received a new shipment of our best – selling Odysea PDO Kalamata EXTRA Virgin Olive Oil in 5 litre tins and continue to be able to offer the best online price in the UK.
We have featured this Greek extra virgin olive oil for many years now – customer feedback is uniformly good, most of our sales of this olive oil are re-orders, and the quality to taste to price ratio are superb – an excellent buy!
Odysea Greek Kalamata PDO Extra Virgin Olive Oil is produced from Koroneiki olives grown & pressed in the Kalamata region, an area acclaimed for the production of superior quality olive oil and awarded PDO status.
The Kalamata region located in Peloponnese, the southernmost peninsula of mainland Greece, provides an ideal climate for the cultivation of olives, with mild winters, long hot summers and moderate wind. The name Kalamata refers to the mountainous area in the south of Greece and not the olive variety used for the oil, which is a common misconception.
Our Odysea Greek Kalamata PDO Extra virgin Olive Oil is a robust oil with medium fruitiness and a light to medium pungency. Full-bodied herbaceous flavour that slowly builds in the mouth leaving a pleasant peppery aftertaste. Fresh grassy aroma with notes of citrus and tomatoes on the vine.
We have sampled many olive oils as part of our work from middling good right up to very expensive single estate French olive oils, which are delicious but unsellable due to exorbitant prices. If 10/10 is the best olive oil you will come across, we give the Odysea Kalamata PDO Extra Virgin Olive Oil a solid 8/10. And in terms of value for money 11/10! It really is good.
This olive oil is obtained via olives harvested with care according to traditional methods and pressed within hours of being picked. The oil is extracted cold without the use of heat or any chemicals. This method ensures the flavour and all nutritional properties of the Koroneiki olives remain.
The natural use for this olive oil is to use it for salads seasonings.  But we use it for everything, cooking included!
The 5l Odysea Kalamata Olive Oil tins are also available in smaller presentations as part of our Odysea extra virgin olive oil range. We also stock a variety of Greek fine foods from Odysea, which may be of interest too!