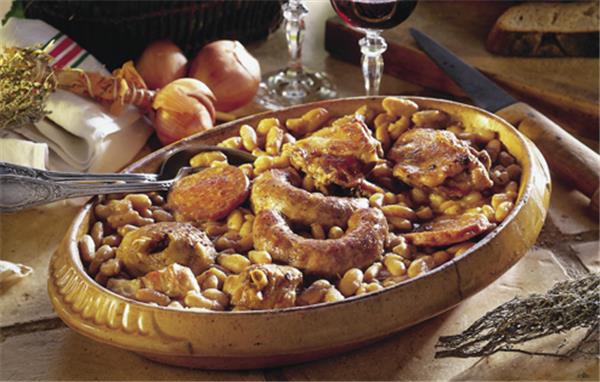 How to Serve, Eat and Store Cassoulet
Cassoulet may sound like an exotic French delicacy that's complicated to make, serve and store, but it's actually quite simple.
Its origins are as a French peasant dish of dried beans, sausages, and rich meats served in a stew. And as such, it's delicious, hearty, warm and uncomplicated to make.
If that's convinced you to make a Cassoulet this weekend and you're wondering how to serve it, what to serve it with and how to store it after – then you're in luck. This post will cover exactly that.
So let's learn how to store, serve and eat cassoulet!
What to serve with Cassoulet
Due to the meat and bean-heavy ingredients, it's best to keep the starters and sides simple.
Below are some ideas for starters, sides, desserts and beverages to serve with your cassoulet.
Starters
As cassoulet is a heavy and rich dish, light and fresh starters work perfectly to offset this. Some of our favourites include leafy and vegetable-focused dishes.
Salad
A light green salad drizzled with some simple vinaigrette or a small dish of tomatoes with a drizzle of olive oil and pepper would add a nice contrast and balance the dish nicely.
Another great way of adding that sweetness to this hearty dish is to add a side of red cabbage. The combination of sweet and sour spices really brings this dish to life.
Sides
As it's a stew that means that the best sides to serve with a Cassoulet are usually carb-based. Anything that will help mop up the broth will work, but if you really want to serve something great, then try serving it with some of the below:
Roast Potatoes – Crispy roast potatoes are a great pairing with cassoulet. Cook with duck fat to add that real depth of flavour.
Bread – Good quality fresh bread is always a winner with a French dish. Add bread as a side to add a bit of crunch and soak up the delicious sauce.
Desserts
After all that meat and carbs, you probably want to go for something light and fluffy. Some of our favourite desserts to serve it with are:
Fruit Salad – A fruit salad is ideal for cassoulet. Not only does it taste amazing, but it will offer a much-needed refreshment and acidity to your meal.
Lemon meringue – Acidity and lightness is the name of the game, and a Lemon Meringue falls perfectly into that category.
How To Serve & Eat Cassoulet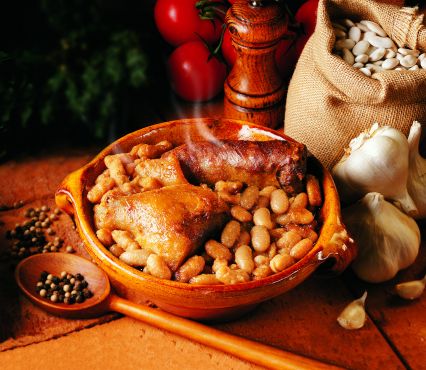 Cassoulet is a relatively simple dish to serve and is perfect for a family meal, a dinner party or even larger gatherings.
It's best when it's taken straight from the oven to the table and served gently bubbling in its cooking dish whilst the meat is hot and tender.
We've also created a separate blog post with a few variations on how to serve cassoulet!
How to eat Cassoulet
To eat it, each person will need a large bowl with forks and a knife for the meat as well as a spoon for the stew.
What to drink with Cassoulet
As you're indulging in an authentic French dish, it would be impossible not to enjoy some wine alongside it.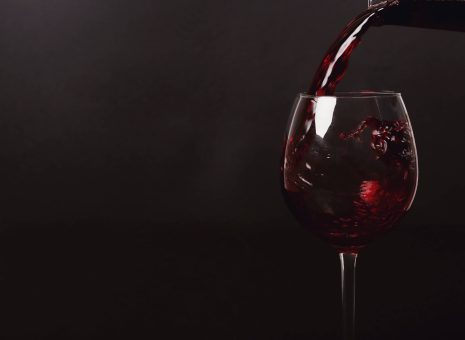 Red wine works perfectly alongside cassoulet. A savoury and crisp red wine is ideal and is the perfect addition to any dinner party.
For a more detailed discussion, take a look at our blog post, The Best Wine Pairing For Cassoulet!
How to store Cassoulet
There are a number of ways to store and preserve cassoulet depending on the type of product you purchase.
How to store Cassoulet if it's from a jar or tin
The La Belle Chaurienne cassoulet available at The Good Food Network is slow-cooked and then tinned or jarred, which is preserved for an extensive shelf-life. This means you can enjoy the rich and delicious taste of cassoulet without having to prepare it yourself.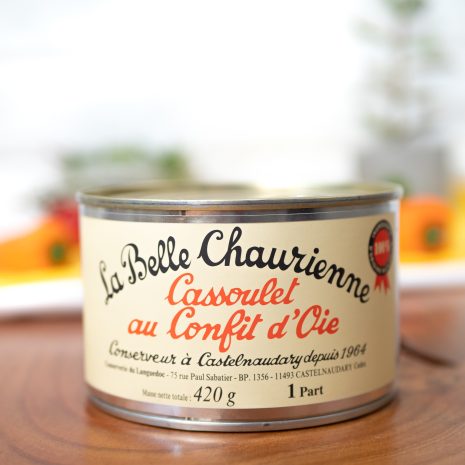 Generally, you can store canned cassoulet in a cupboard for 2-3 years. Once it is opened, it should be refrigerated and consumed within 2-3 days.
How to store Cassoulet if you've made it from scratch
If you're making cassoulet at home from scratch, the shelf life will depend on the packeted advice from each of your individual ingredients.
Bon Appetit
Ready to tuck into a classic French Cassoulet? Then all you need to do is head over to our website and purchase one of our Cassoulets from the wide range we have in stock!
Once you've received your cassoulet, just keep in mind that:
Once you've opened the jar, it should be refrigerated and consumed within 2-3 days.
You don't need to worry about rich side dishes, the simpler, the better.
Red Wine will go down like a treat with your cassoulet.
Looking to learn more about French food? Check out our other posts on How to Store, Serve and Eat Foie Gras & How to Store, Serve and Eat Porcini Mushrooms.