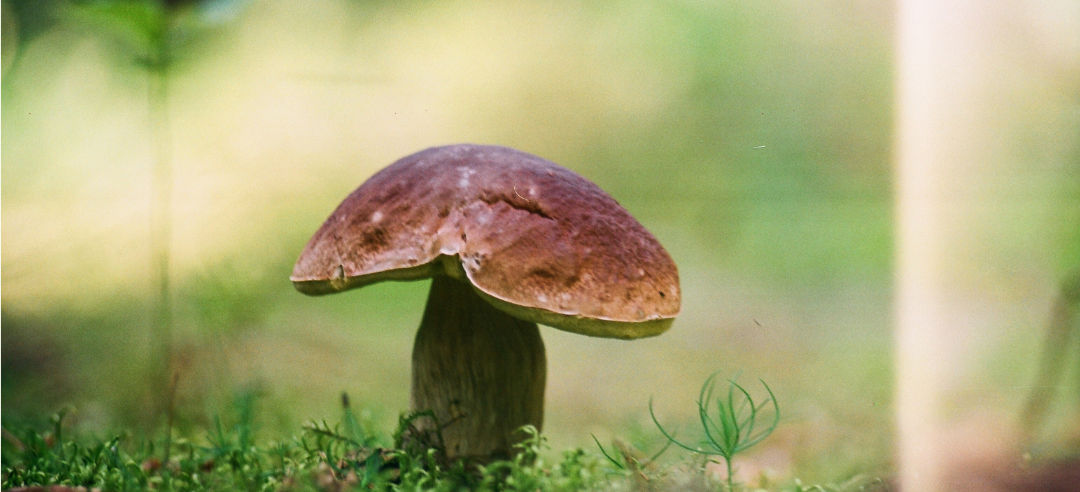 Top 5 Dishes To Make With Porcini Mushrooms
From hearty risottos to simple lunchtime recipes, Porcini Mushrooms have been elevating dishes with their earthy and distinctive tones.
In this post, we're going to run through a list of favourite dishes that you can use this sumptuous French delicacy for. So, dust off the apron and prepare to prepare to put your culinary prowess towards using one of the most underrated ingredients around.
5 Porcini Mushroom Dishes You Should Try
1. Goats Cheese & Porcini Mushroom Risotto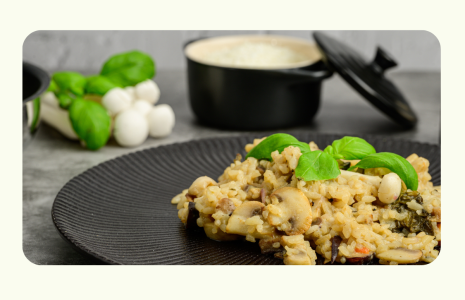 Porcini mushroom risotto is a delectable dish renowned for its rich and indulgent flavours. At its heart, it's a creamy rice dish that combines the nutty nuances of risotto rice with the earthy essence of porcini mushrooms. This savoury symphony is brought to life with the infusion of a fragrant mushroom broth, resulting in a luxurious and velvety texture. It's a dish that offers comfort and sophistication, making it a favourite for those colder days.
What you'll need 
Risotto rice 

Goats Cheese

Onion

Garlic 

Cubed Butter

Chicken Stock

Salt and Pepper
How To Make
Dice your mushrooms and soak in boiling water for 20 mins.

Drain the mushrooms, but DON'T throw the water away.

Crumble chicken stock into the mushroom water and put to one side.

In a frying pan, add your chopped garlic, onions, chopped mushrooms and rice and stir for around 5 minutes or until the rice becomes opaque.

Gradually add the mushroom water to the pan stirring until it thickens.

Then stir in the butter, salt and pepper and goat's cheese.

Serve. You can even add a sprinkling of parmesan cheese for extra indulgence. 
2. Beef Stew with Porcini Mushrooms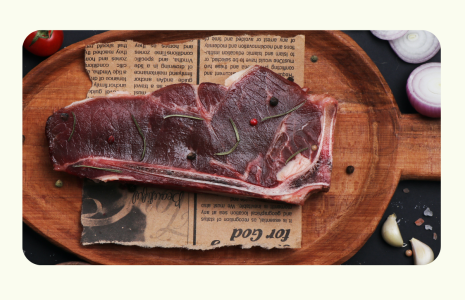 This is a hearty and savoury culinary delight. This classic dish combines tender chunks of beef with the rich and earthy flavour of porcini mushrooms. Slow-cooked to perfection, the beef becomes melt-in-your-mouth tender while the mushrooms infuse the stew with a deep flavour. With a medley of vegetables and herbs, this dish creates a comforting and satisfying meal. Whether enjoyed on a chilly evening or as a comforting winter meal, beef stew with porcini mushrooms is a flavorful and soul-warming meal.
What you'll need 
olive oil

braising steak, cut into cubes

3 red onions, finely chopped

Garlic

Rosemary

Red wine 

Chopped tomatoes 

Chopped carrots and Potatoes. 
How To Make
Dice your mushrooms and soak in boiling water for 20 mins.

Season the beef well with salt and pepper and add to a large casserole dish over medium-high heat with olive oil.  

When the oil is hot, add the beef in batches and sear on all sides. Once seared on all sides, take out of the pan and set to one side.

Add the celery, garlic, onions and rosemary. Cook for 8-10 minutes until the vegetables have softened.

Drain the mushrooms from their bowl and add to the casserole. Strain the soaking liquid into the casserole through a fine sieve (to remove any grit). 

Boil to reduce for about 5 minutes or until the liquid has reduced. 

Add the chopped tomatoes and wine. Bring to a simmer.

Add the beef back to the casserole.

Place the dish in the oven and cook for 2 hours. The stew should be thick and the meat tender.

Once the potatoes are soft, you can take the dish out of the oven and season it to taste.

Serve.
3. Porcini Mushroom and Cheese Omelette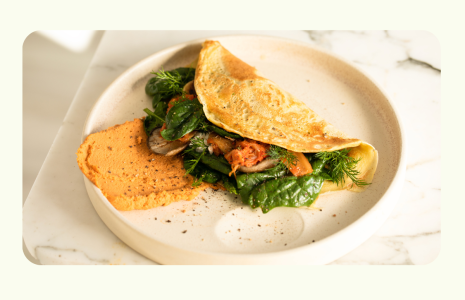 This omelette is a delightful breakfast, brunch, or any time-of-day option that combines the earthy richness of porcini mushrooms with the creamy indulgence of cheese. Sautéed porcini mushrooms lend a robust and savoury flavour to the fluffy eggs, creating a delicious balance of textures and tastes. Whether you opt for gooey melted cheese or a sharp Parmesan to complement the mushrooms, the result is a flavourful and satisfying omelette that's both comforting and sophisticated.
What you'll need 
Eggs

Knob of butter 

Cream 

Seasoning of choice (we recommend parsley)

Cheese of choice
How To Make
Heat the butter in a pan and add the mushrooms until softened for a few minutes. 

Beat together two eggs or more, depending on the size of your eggs.

On medium heat, add the eggs to the pan on top of the mushrooms. 

Sprinkle your choice of cheese on top and place a lid on top to ensure the omelette cooks evenly. 

Once the eggs are cooked, take off the heat and season. 

Using a spatula, fold the omelette in half and add it to your plate. 

Sprinkle some parsley on top and serve. 
4. Porcini Mushroom Soup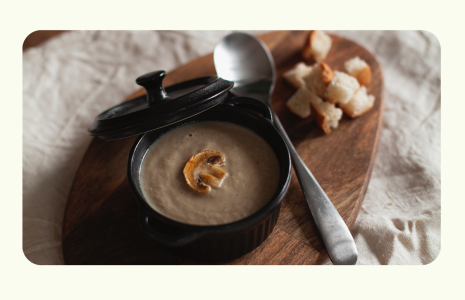 Porcini mushroom soup is a velvety and aromatic culinary creation. Slow-simmered with onions, garlic, and herbs, the porcini mushrooms infuse the broth with their distinctive taste. You can add cream or stock to achieve a luscious and creamy consistency, making it a comforting and indulgent choice. Topped with a sprinkle of fresh herbs or a drizzle of truffle oil, porcini mushroom soup is a gourmet delight that warms the soul.
What you'll need 
Extra virgin olive oil

Shallots

Fresh rosemary

New potatoes

Garlic

Water

Salt
Extra toppings 
Parmesan

Chopped sun-dried tomatoes

Fresh chives or fresh thyme
How To Make
Slice your mushrooms and soak in boiling water for 20 mins.

Heat some olive oil in a large thick-bottomed pot, saute the shallots for a couple of minutes, then stir in the rosemary and potatoes.

Drain the mushrooms but remember to keep the liquid. 

Add the garlic and the porcini mushrooms along with the liquid and salt. 

Bring to a simmer and cook for ten minutes or until the potatoes are soft.

Season to taste. If the taste is too intense, to can always add more water. 

Serve on its own or with any of our recommended toppings. 
5. Porcini Mushrooms and Ricotta On Toast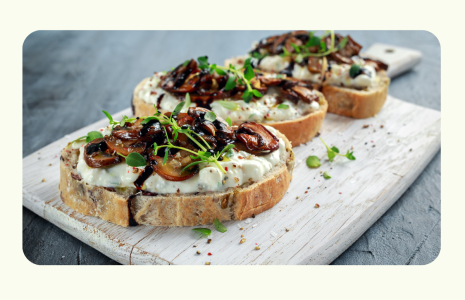 This is a simple yet elegant dish which is perfect for those who want indulgence without the faff. It combines the deep, earthy flavour of porcini mushrooms with the creamy richness of ricotta cheese, all served atop perfectly toasted bread, making it a delightful appetiser or light meal.
What you'll need 
Bread of choice

Olive oil

Garlic

Chilli flakes

Ricotta cheese

Fresh chives

Soy sauce

Red wine vinegar 
How To Make
Slice your mushrooms and soak in boiling water for 20 mins.

Add your ricotta to a bowl and season with salt and pepper.

Then combine your garlic, chives, chilli flakes and a little drizzle of olive oil and combine. 

Season with salt and pepper.

Drain the mushrooms with liquid removing as much of the liquid as possible.

Add the mushrooms to a hot pan with a little oil, and fry until soft and season with salt and pepper.

Add your leftover mushroom liquid to a pan and flavour with soy sauce and red wine vinegar, then bring to a simmer and set aside. 

Toast a bread of your choice and spread your ricotta spread on top. 

Place the mushrooms on top and pour as much of the mushroom broth as you want on top. 

Serve. 
Bon Appetit!
So now you can enjoy your porcini mushrooms in a variety of ways, from rich stews to a simple lunchtime dish. We love the versatility of porcini mushrooms and how they offer you the same indulgent richness with each dish. So go ahead and take those porcini mushrooms out of the cupboard and create something special with any one of these dishes. 
If you want to take a look at our range of porcini mushrooms as well as a few different varieties of mushrooms, you can take a look for yourself here.