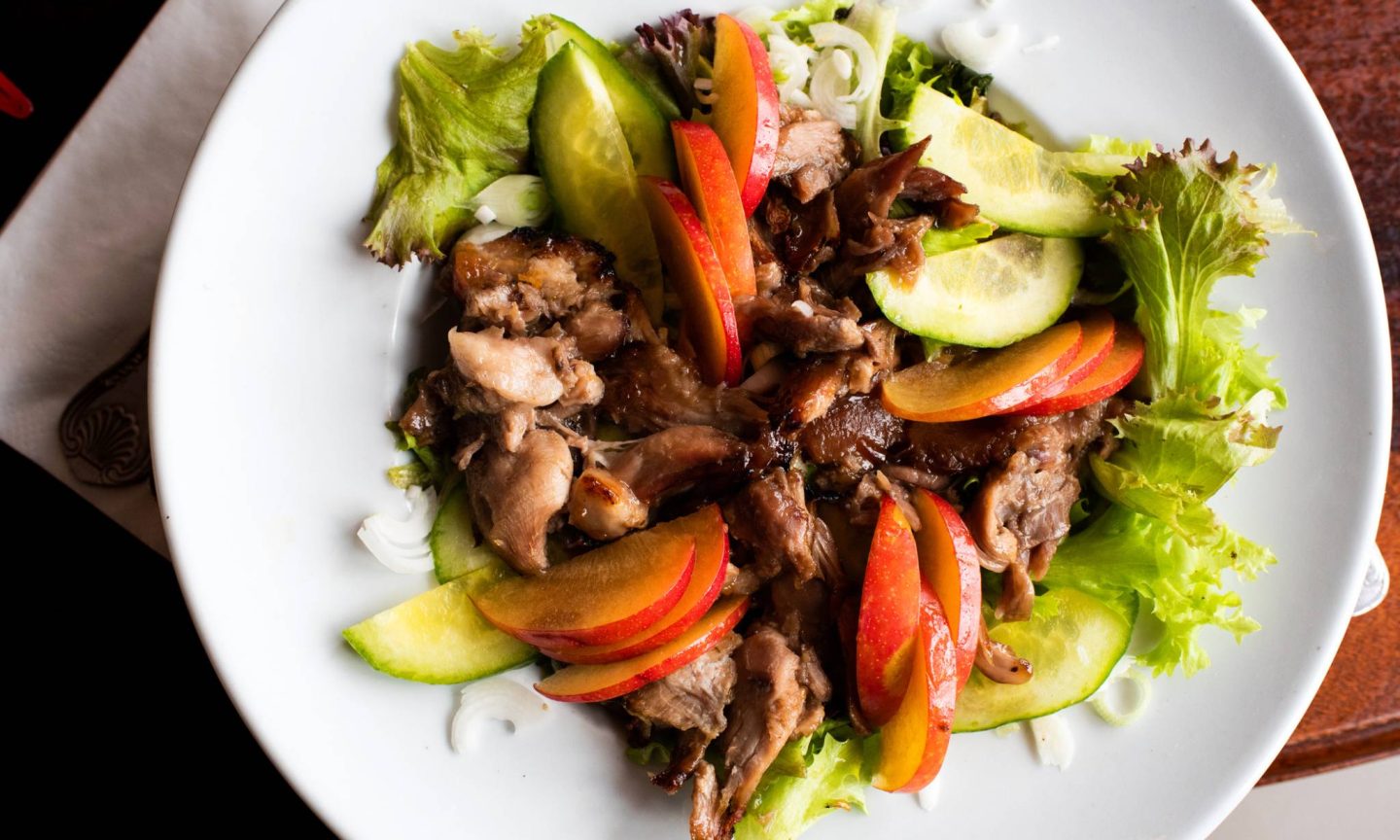 Warm Duck Confit Salad
This dish is a great summer treat or a brilliant starter for Christmas day. Duck Confit Salad is a real taste of France which can easily be prepared with the minimum of fuss which will either wow dinner party guests or simply be enjoyed yourself.
Prep time

20-25 mins

Cook time

30 mins

Servings

4

Difficulty

easy
Ingredients
1 Romaine Lettuce
A handful of Rocket
4 Button Mushrooms
4 Vine Tomatoes
Half a Cucumber
Salt and Pepper
Balsamic Vinegar
(Optional) Quail's or Chicken's Eggs
Method

Preparing the Duck

It's worth placing your tin of duck confit at room temperature a couple of hours before use to loosen the duck fat so it is easier to remove the duck legs from the duck fat inside the tin. Once done remove the duck confit from tin brushing off any excess fat and place in an oven dish.
Preheat oven to 180c and place confit de canard in oven for circa 25 minutes until crisp and golden brown.

Preparing the Salad

Start by combining the cos lettuce and rocket in a large salad bowl.
Thinly slice the mushrooms, cucumber and tomatoes and add them to the salad bowl.
Optionally, add in sliced chicken eggs or quail's eggs to make the salad extra special.
Next Carefully slice the duck confit leg and add to the salad bowl – try to keep the slices thin as these will mix with the salad better.
Season well with salt and pepper.
Next, dress the salad with olive oil and balsamic vinegar.
Mix well and serve.
Products used in this recipe