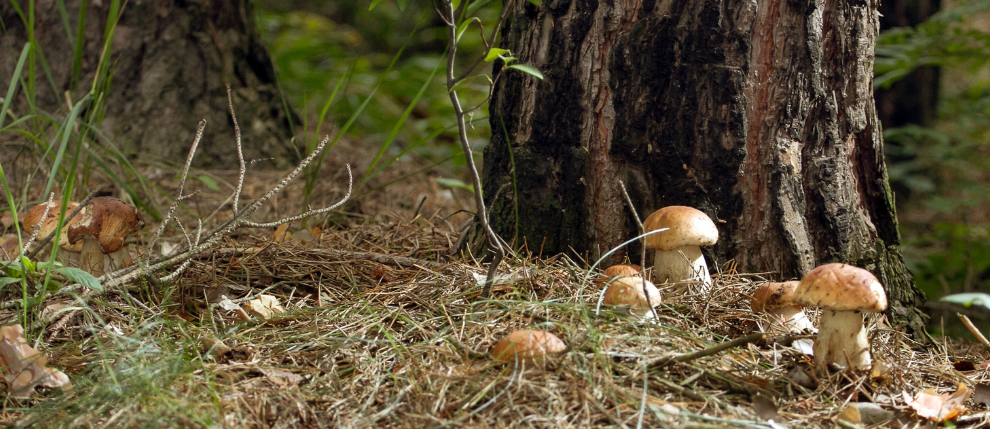 Porcini Mushrooms 101 – All You Need to Know About Porcini Mushrooms
Porcini Mushrooms are a culinary delight, known for their rich, earthy flavour and versatility in the kitchen. 
However, some people may have a jar in the back of their cupboard just collecting dust, not knowing what to do with them. But what they don't know is Porcini Mushrooms have the power to enhance any number of dishes. 
But fear not; in this blog post, we'll provide you with all the essential information you need to make the most of them, from how they taste to cooking tips and even where to find them. 
Porcini Mushrooms 101
What Do Porcini Mushrooms Look Like?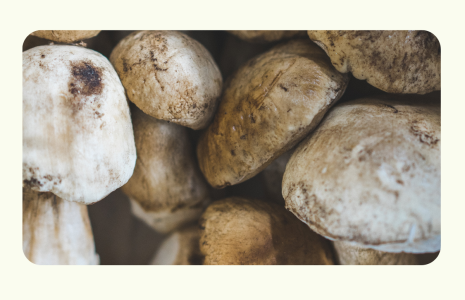 Porcini mushrooms have brown semi-circle-shaped convex caps and thick white stalks.
They are usually around 5cm tall, but no two mushrooms are really the same. Their caps alone can grow to be 30cm across but can also vary depending on the maturity of the mushroom; likewise, the older the mushroom, the darker the caps will be.
The stems of the porcini mushroom are cylindrical with a wide base before narrowing towards the cap. If you look closely, they also have a faint netting pattern. 
What Do Porcini Mushrooms Taste Like?
The decadent taste of Porcini Mushrooms consists of a rich, woodsy and nutty flavour with a meaty texture. The flavour is delicate but will stand up to strong flavours like steak, making them a great alternative for vegetarians. 
Where Are They Grown?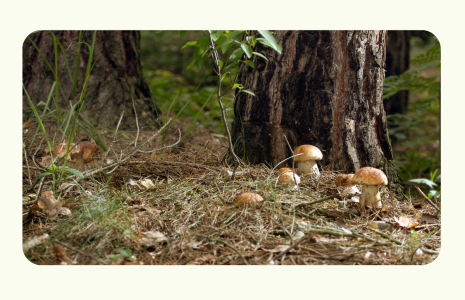 Porcini mushrooms are specifically found in the Northern Hemisphere across Europe, Asia and North America. Typically, they are found in small collections near trees in forests. 
Fun Fact: Porcini Mushrooms are mycorrhizal, which means they form symbiotic bonds at the root of plants, i.e. Trees, hence why they are found at the foot of trees in forests. 
How To Pick Good Porcini Mushrooms?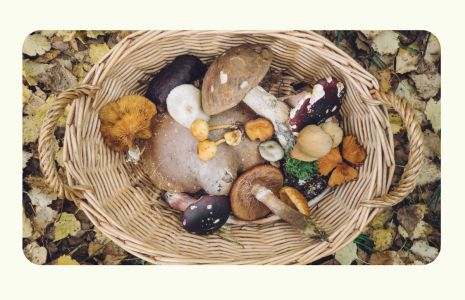 The first tip when picking or foraging is to avoid ones that have red, black or blue stains on them. 
Typically the best time to pick them is during the late summer through to autumn, and it is always best to pick them when they're young, i.e. when they're 4-6 inches in height. The bigger or older the Porcini Mushroom, the more at risk you are of fly larvae or worms. Although older mushrooms are still edible, it is important to be aware of this if you are picking them straight out of the ground. 
How to Store and Prep Porcini Mushrooms.
Fresh Porcini Mushrooms should be eaten on the day as they can go off very quickly. Alternatively, you can wrap them in a paper towel and store them in a cool, dry place, and they should keep for 1-2 days. 
Before cooking fresh Porcini Mushrooms, wash them thoroughly with a damp cloth to remove any dirt or soil, then cut them in half before frying, sauteeing or stewing them. 
They can also be frozen by cutting them into smaller pieces and storing them in a ziplock bag in the freezer for even better freshness. 
Another alternative is buying dried porcini mushrooms. Not only do these last significantly longer, but they pack a lot more flavour.  
Check out our selection of Dried Porcini Mushrooms!
Popular Porcini Mushroom Dishes 
Mushroom Risotto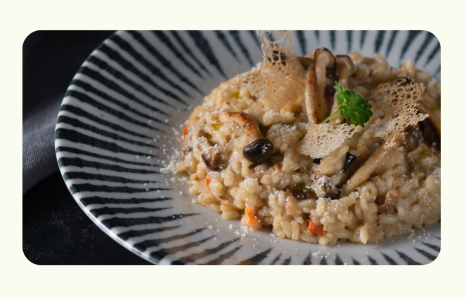 At its heart, this is a creamy rice dish that combines the nutty nuances of risotto rice with the earthy essence of porcini mushrooms. This savoury symphony is brought to life with the infusion of a fragrant mushroom broth, resulting in a luxurious and velvety texture.
How to cook
Dice your mushrooms and soak in boiling water for 20 mins.

Drain the mushrooms, but DON'T throw the water away.

Crumble chicken stock into the mushroom water and put to one side.

In a frying pan, add your chopped garlic, onions, chopped mushrooms and rice and stir for around 5 minutes or until the rice becomes opaque.

Gradually add the mushroom water to the pan stirring until it thickens.

Then stir in the butter, salt and pepper and goat's cheese.

Serve. You can even add a sprinkling of parmesan cheese for extra indulgence.
Mushroom Soup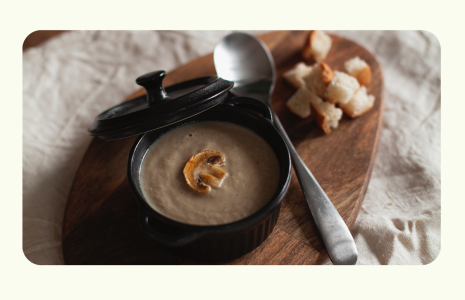 Slow-simmered with onions, garlic, and herbs, this porcini mushroom soup infuses the broth with its distinctive taste. You can add cream or stock to achieve a luscious and creamy consistency, making it a comforting and indulgent choice.
How to cook
Slice your mushrooms and soak in boiling water for 20 mins.

Heat some olive oil in a large thick-bottomed pot, saute the shallots for a couple of minutes, then stir in the rosemary and potatoes.

Drain the mushrooms but remember to keep the liquid. 

Add the garlic and the porcini mushrooms along with the liquid and salt. 

Bring to a simmer and cook for ten minutes or until the potatoes are soft.

Season to taste. If the taste is too intense, to can always add more water. 

Serve on its own or with any of our recommended toppings.
Porcini Mushrooms On Toast With Ricotta Spread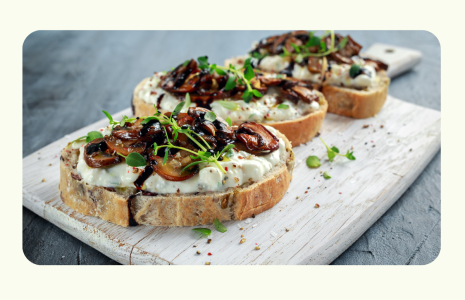 This quick and easy dish combines the deep, earthy flavour of porcini mushrooms with the creamy richness of ricotta cheese, all served atop perfectly toasted bread, making it a delightful appetiser or light meal.
Slice your mushrooms and soak in boiling water for 20 mins.

Add your ricotta to a bowl and season with salt and pepper.

Then combine your garlic, chives, chilli flakes and a little drizzle of olive oil and combine. 

Season with salt and pepper.

Drain the mushrooms with liquid removing as much of the liquid as possible.

Add the mushrooms to a hot pan with a little oil, and fry until soft and season with salt and pepper.

Add your leftover mushroom liquid to a pan and flavour with soy sauce and red wine vinegar, then bring to a simmer and set aside. 

Toast a bread of your choice and spread your ricotta spread on top. 

Place the mushrooms on top and pour as much of the mushroom broth as you want on top. 
Cheese and Mushroom Omelette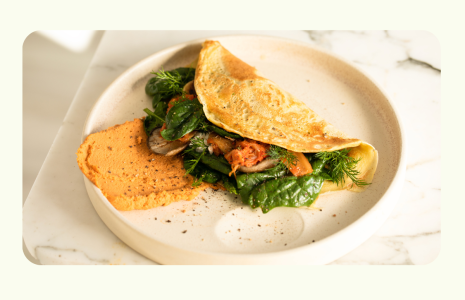 This omelette is a delightful breakfast, brunch, or any time-of-day option that combines the earthy richness of porcini mushrooms with the creamy indulgence of cheese. Sautéed porcini mushrooms lend a robust and savoury flavour to the fluffy eggs, creating a delicious balance of textures and tastes.
Heat the butter in a pan and add the mushrooms until softened for a few minutes. 

Beat together two eggs or more, depending on the size of your eggs.

On medium heat, add the eggs to the pan on top of the mushrooms. 

Sprinkle your choice of cheese on top and place a lid on top to ensure the omelette cooks evenly. 

Once the eggs are cooked, take off the heat and season. 

Using a spatula, fold the omelette in half and add it to your plate. 

Sprinkle some parsley on top and serve.
For more recipes and ingredient lists, you can take a look at our recent blog post on our Top 5 Dishes To Make With Porcini Mushrooms.
Bon Appetit!
So, if you're looking to impress at your next dinner party or just want to put a fresh spin on your usual meal, then porcini mushrooms are the perfect versatile ingredient to do that. Now you can dust off that jar in your cupboard or even go foraging, knowing you've got all the knowledge you need to create the perfect porcini mushroom masterpiece. 
Don't forget to take a look at our range of dried mushrooms, including some delicious dried porcini mushrooms.