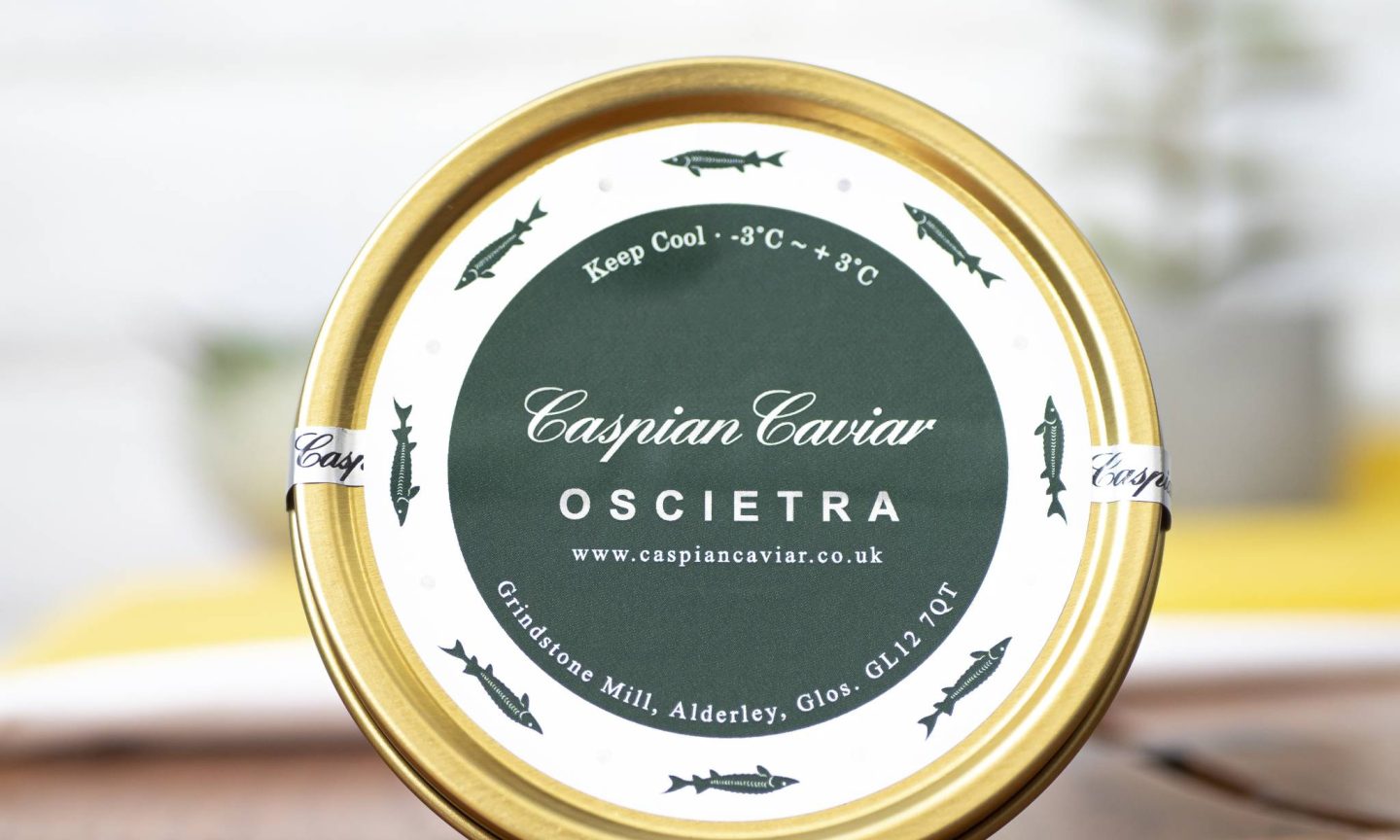 Fresh Arrival Of Oscietra Caviar
For our caviar customers – some good news! We have just received after an absence of a month or so fresh supplies of our best – selling Oscietra Caviar (Caspian Brand).
Our oscietra caviar is by far our best selling caviar, one of the best oscietra caviars we have tried and the quality/ taste to price ratio is superb! It's really really good and has featured within the Caspian Caviar range for a decade now.
This exceptional Oscietra is a firm favourite for many of our customers and it's not uncommon for first time customers to email us to let us know how good it was! It's delicious and we're convinced it's one of the best oscietra caviar in the UK market and at a very competitive price.
Our Oscietra is sourced from a cold water, out door farm in northern Italy. The large egg size and colour make it very impressive to the eye. The firm eggs are about 2.8mm diameter with a colour varying from a rich golden brown to dark tobacco brown.
This Oscietra has a creamy texture, mellow nutty flavour, that lingers long on the palate and generally puts us in a good mood each time we try this!
Our Royal Oscietra is from the same supplier, and more or less the same caviar, only the eggs are marginally larger. Our own choice would be the "normal" oscietra – it's so good we don't feel you even need to order the royal.
These caviar will typically reach you with 3-4 weeks life and just need to be stored in the coldest part of your fridge (the bottom at the back) but not frozen.