Latest News About Our Caviar – February 2023
Caviar seems to be one of our largest growth areas over the last few months, with quite a lot going on in the ranges, and so a little about our range and supplier. So in this article, we will discuss all the latest news about our suppliers, exciting promotions, our best-selling Caviar and the new products to look out for. 
Our Supplier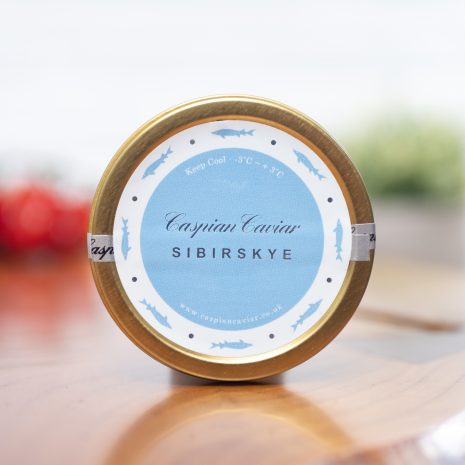 We have worked with Angus and Sarah at Caspian for over 6 years now, and we have been really happy from day one! Their product range, help on questions, quality of caviar on offer, and value for the quality are all superb. And at it's simplest, most of our caviar sales in any given day are re-orders, which says it all!
Caviar Offers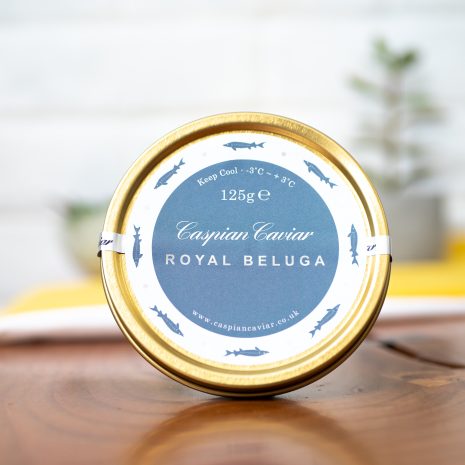 As part of our promotional activity to encourage you to try different caviar within the Caspian range, we are promoting our Rroyal Bbeluga caviar at 10% off this month.
Caspian Royal Beluga Caviar is sourced from a Spring fed, outdoor farm in Northern Italy, with all the conditions necessary to produce great farmed caviar. This allows them to produce the finest caviar at a very fair price. 
We re-sampled this caviar recently and find the current batch exceptionally good. The flavour really hits you immediately in a burst, it has a creamy taste and texture, and it put us in a good mood! It's a real pleasure for anyone who enjoys good quality caviar.
This Beluga caviar is from Huso Huso/Baerii (Beluga/Siberian) hybrid stock, which is the mainstay of farmed Beluga production as it reaches maturity some 10 years quicker than a pure (huso huso) Beluga sturgeon. This caviar has the egg size and taste expected of Beluga at a fraction of the price. If you'd like to give this caviar a try, make the most of our 10% offer while it's on!
Our Best Selling Caviar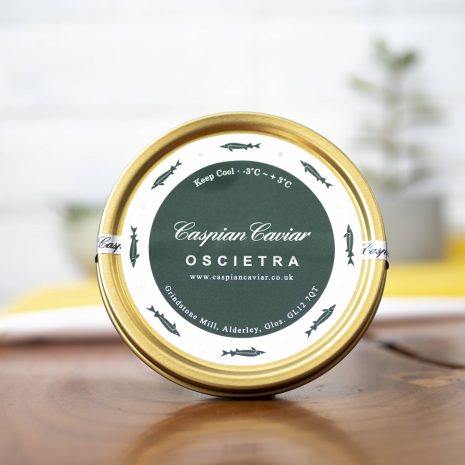 Our Oscietra caviar offers the perfect balance of price, taste, and quality.
Despite being more affordable than Beluga caviar, it retains its exceptional flavour and texture.  The reason for its lower price point is that it can be farmed within seven years, compared to the ten or more years required for the Royal Beluga.
We highly recommend our 50g tins, which sell particularly well and provide ample caviar for one person or a decent amount for two at a reasonable price.
As soon as you taste this caviar, you'll be struck by its creaminess and luxurious taste, leaving you in a great mood
New Caviar Available
We have re-introduced the very popular House Selection caviar (removed late last year due to supply issues and also our decision to focus just on the Oscietra caviar and royal beluga caviar at Christmas).
In a nutshell this is a great quality caviar, with a very pleasant taste, at a remarkable price!
The eggs are similar in size to Oscietra, but are rather darker in colour, some verging towards black. The caviar is lightly salted and has a mild, clean taste. It is surprisingly complex, with flavours of the sea sprinkled with citrus undertones.
It comes from our supplier in northern Italy and is a pure Siberian (Baerii) caviar. Based on past experience, we fully expect this to rapidly become one of the best – sellers in our caviar range!
And that's it for this month! We have a few more ideas in the pipeline but more in due course!
Enjoy Your Caviar!
We fully realise that cost/ quantity constraints limit (for most of us) how liberally we can enjoy caviar – but we still feel that it's so special/ unique, that one of the best ways to enjoy it, is served cool and eaten on a teaspoon. In that way you really get the full burst of flavour!
A second best option would be served on mini blinis with sour cream.
Traditional drinks enjoyed with caviar are ice-cold vodka or a chilled white wine.