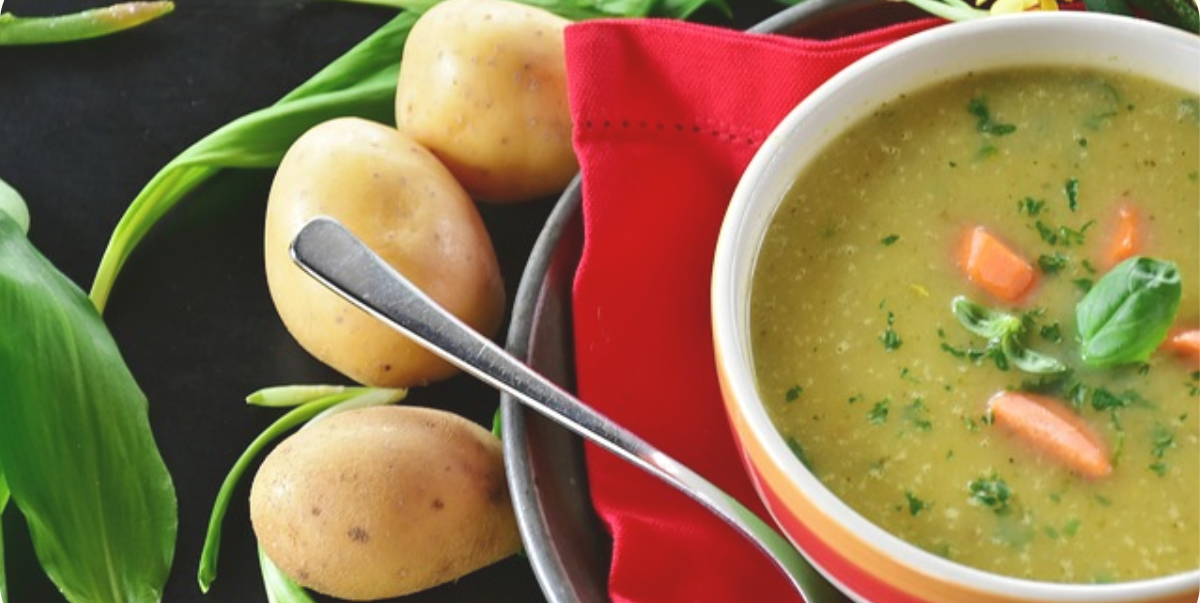 Eat Like The French: French Meals For a Three-Course Lunch
Nobody does lunch like the French.  The French do not skimp on their lunches and are notorious for taking extra time out of their days to indulge and savour them, so much so that French lunchtimes often consist of three courses, maybe even four, if you're a cheese lover! 
For those who aren't willing to buy a one-way ticket to France to experience it in all its majesty, we've pulled together a few recommendations for each course. 
French Lunchtime Meals
Entree 
Pates or Terrines
Pates or terrines are a French staple. Made from finely chopped or ground meat, blended with seasonings – they can vary in flavour with Pates made from liver typically being richer and earthier in flavour and terrines made from fruit normally tasting sweeter. They are rarely served on their own, with them usually coming accompanied with some bread – a warm crusty bread is best – or sometimes serving them with crackers, pickles, and mustard can really work depending on the flavour profiles of the Pate and Terrine.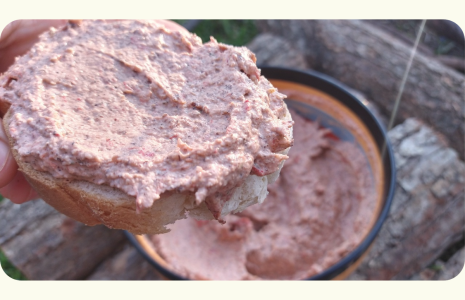 We have a great range of pates and terrines, including various fish pates for adding an extra class touch to your lunches if you want to check them out.
Salad
As the plat principal is often a heavier dish, a salad makes the perfect entree as it is often light and fresh. The contents of the salad can be anything leafy or green, but if you want to truly dine like the French then it's worthwhile considering either a Salade Nicoise or Salade de Chevre Chaud.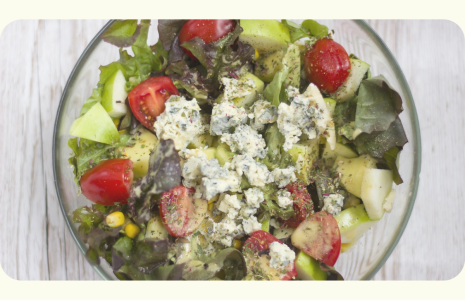 A Salade Niçoise is a classic French salad originating from Nice and containing tuna, eggs, tomatoes, green beans, potatoes, olives, anchovies, thinly sliced onions and a vinaigrette dressing. These ingredients are arranged separately on a plate rather than being tossed together. The Salade de Chèvre Chaude is a warm goat cheese salad that is often served on top of warm slices of a baguette.
Both are a little more substantial than your typical salad, so we'd recommend only choosing them if your main meal is a little lighter than you'd normally expect.
Soup
If a salad or Pates/Terrine are not tempting your tastebuds, then another popular entree the French enjoy is soup.  Typically, the French will enjoy soups made from broths or stocks, with very few creamy or thicker soups on offer. Some typical French soups might include;
Onion (soupe à l'oignon)

. This flavoursome soup originates from the streets of Paris in the 18th century and is usually made from beef broth and caramelised onions.

Leek and potato (potage Parmentier)

. This soup won the approval of royals back in the day after

Antoine Parmentier

brought the goodness of potatoes to everyone's attention. Making potage Parmentier requires only a few potatoes, leeks, water, salt and a little cream to make the perfect lunchtime soup.

Garlic (soupe à l'ail)

. This soup comes from the Languedoc region of France and is also known for being able to treat cold and flu symptoms due to its strong Garlic flavour.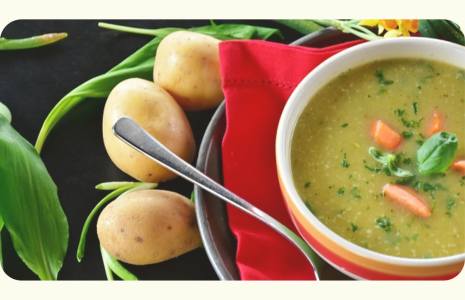 France is also famous for great seafood soups, or Soupe de Poissons if you want to speak as well as eat like a local. These fish soups are typically bisques and bouillabaisses, originating from coastal towns and made with various herbs and shellfish and served with crusty bread.
If you're looking for great French Seafood Soups, then we've got a fantastic range of fish, crab and lobster bisques to choose from.
Plat Principal
Steak-Frites
This dish is relatively straightforward with a steak, typically a ribeye or sirloin, slathered in a sauce and served with thin, crisp and lightly salted fries. That simplicity doesn't mean it lacks flavour. No, the French squeeze every last drop of flavour from the ingredients to create something that is so succulent and hearty that you'd be reaching for more if you weren't so full.
Cassoulet 
A French staple, this wholesome meal is usually eaten during the autumn/winter months, making them the ideal winter warmer meal. Cassoulet is a slow-simmered stew comprising pork sausages, confit (typically duck) and hearty lingot beans. The best cassoulets are cooked for hours until the beans and sausages form the most delicious stew.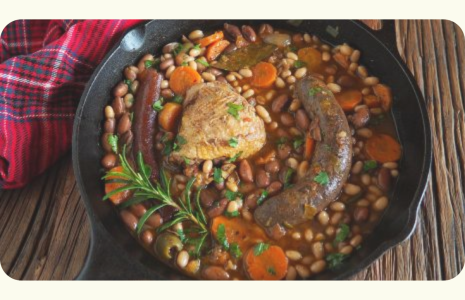 We have an excellent range of French ready meals, including some easy-to-make cassoulet dishes by the wonderful La Belle Chaurienne. 
Explore our range of French ready meals and cassoulets here.
Quiche Lorraine
A little lighter than the last dish on this list, Quiche Lorraine is a pastry crust filled with a custard composed of eggs, cream and milk. This dish has many different variants, with ingredients like bacon, cheese and onions sometimes thrown in for good measure. The combination of all those delicious ingredients and the fluffy lightness of the dish is one of the reasons it has stood the test of time, with its popularity dating as far back as the 16th century.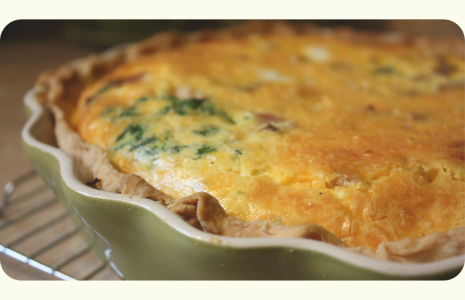 Fromage 
It wouldn't be a French meal without some delicious cheeses, and if you're going for a particularly big lunch, sometimes they'll slip in a cheese course. A selection of French cheeses might include;
Brie 

Camembert

Goats cheese

Blue cheese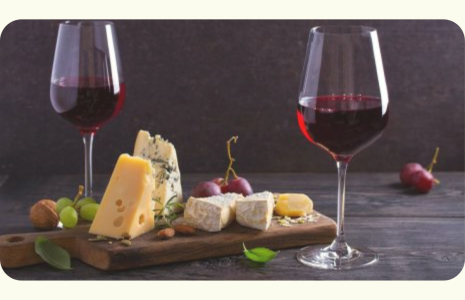 These cheeses will often be served with crackers and possibly a selection of charcuterie and chutneys to enhance the flavours of the cheeses. 
Dessert
The French love to finish off a meal with something sweet. So if you don't have a particularly strong sweet tooth, you're not going to get on too well with their desserts. 
A typical French dessert after lunch will usually consist of one of the following dishes; 
Fresh fruit;

Usually berries and sometimes served with some yoghurt

Chocolate mouse with raspberries

; The light and creamy texture paired with indulgent chocolate, this is the perfect dish to finish off the meal.

Apple crumble with crème fraîche

; A crumble is a perfect dessert for those colder days, or any day to be honest, and the crème fraîche makes a great addition to the crumble as it cuts through the sharpness of the apple. 
Bon Appetit
Now you've had a glimpse into what makes a traditional and delicious French lunch; you can recreate these dishes yourself. Whether you want something quick and easy like one of our French ready meals or to treat yourself to a steak-frites with a traditional three-course lunch, you'll be able to get a taste of France from the comfort of your home. 
We also have a blog post on 'Breakfast, Lunch & Dinner – The Everyday French Cuisine', which is excellent if you want to know more about French cuisine.