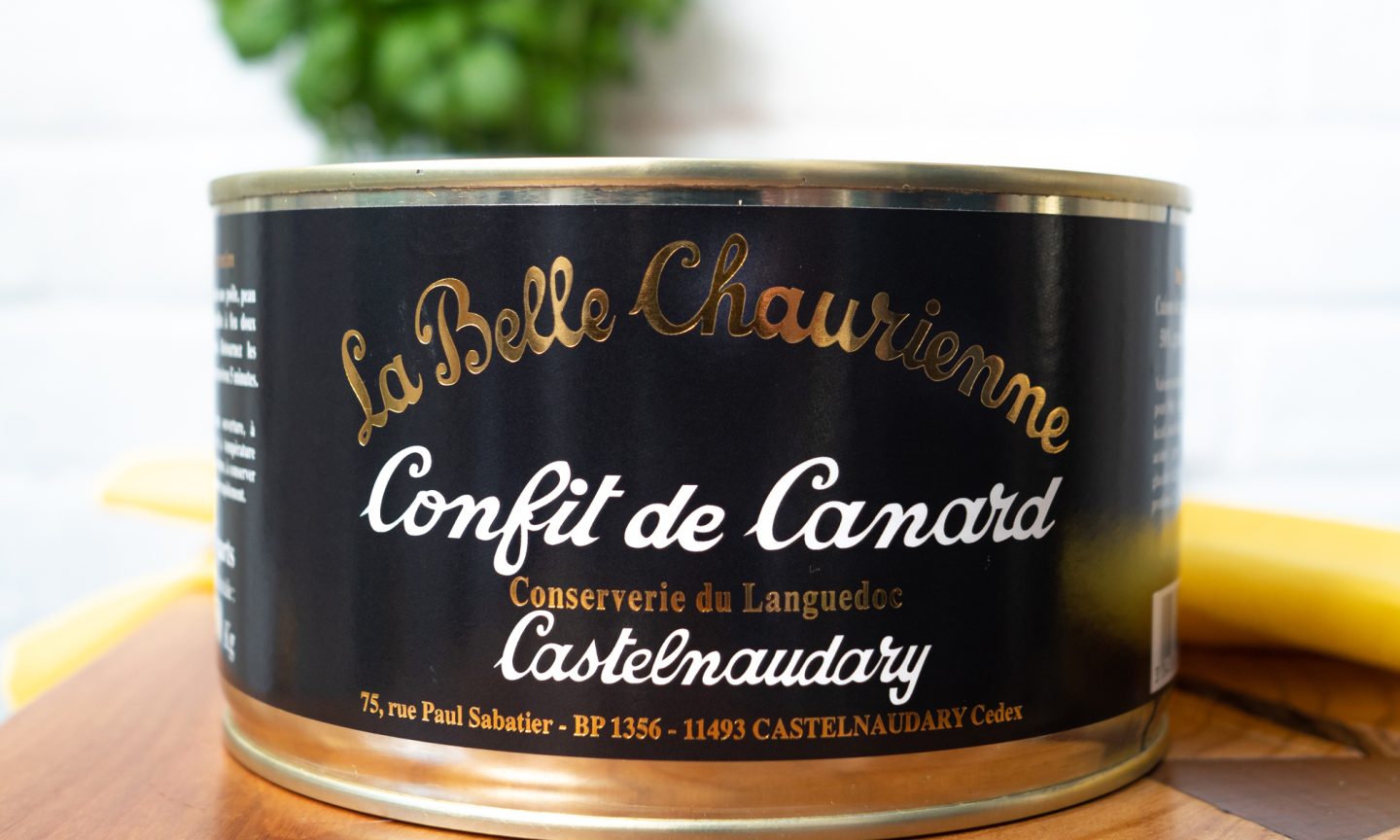 New Arrival Of La Belle Chaurienne Duck Confit And Some Multi Buy Offers
We have just received approximately 800kgs of La Belle Chaurienne duck confit this morning! We're relieved and happy! Due to ongoing bird flu in France (and also the UK), duck confit is hard to come by and we are fortunate to have these.
When we spoke to La Belle Chaurienne early in January, they expected to have no duck confit until late Summer.  So what has happened to make this possible? Firstly for the 1250g duck confit tins, La Belle Chaurienne managed to source some confit de canard meat. And for the 800g (two portion) tins, a customer in Canada cancelled an order, and we were able to secure these confit!
We have carried out a little research and if we have done out maths correctly, we offer the best online price anywhere in the UK. The prices have gone up, courtesy of the shortage of ducks, this is unavoidable industry wide. The very cheap days of duck confit are over (we remember with nostalgia 20 years ago being able to sell a 1250g tin at profit for £9.95 – admittedly the exchange rate back then at 1.43 euros to the pound helped!), however we have done our best to offer you the best value possible.
We have also introduced some confit case offers again. Again the price may be higher than some historic prices, but is just about the best price you will find and the case offers give you further savings on the single unit price.